Some of these political figures have served their countries longer than you've been alive. Some are nearly 100 years old. Some have even been pronounced clinically dead. They aren't!
1. Henry Kissinger (age 90)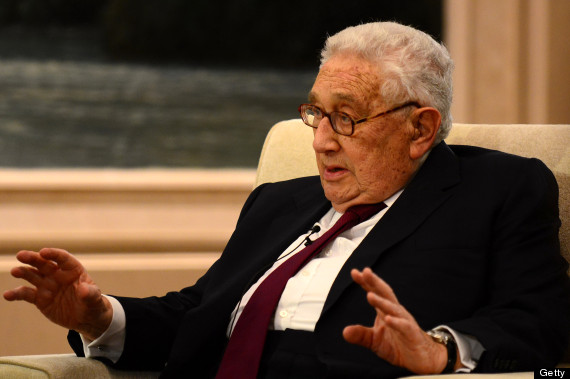 Political scientist and Nobel Peace Prize recipient Henry Kissinger served as National Security Advisory from 1969–1975 under the Nixon and Ford administrations, while jointly serving as the 56th secretary of state. A diplomatic giant, Kissinger continues to play a key role in the US-Syria crisis. Despite his peace prize, he is careful about where he travels globally to avoid arrest for his responsibility in the deaths of thousands of people in Latin America -- including one head of state, Chile's Salvador Allende -- while he was secretary of state.
2. Mikhail Gorbachev (age 82)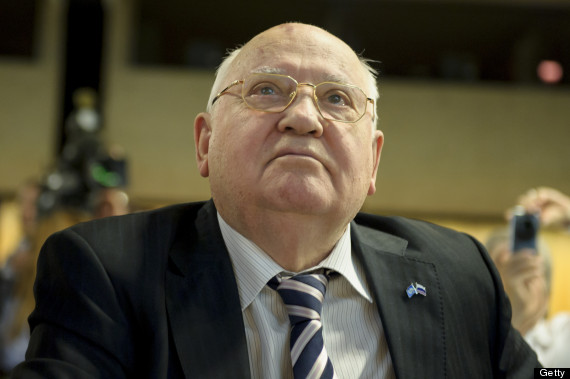 Mikhail Gorbachev, former general secretary of the Communist Party of the Soviet Union and the first president of the Soviet Union, has "suffered through three serious operations in the last decade -- one on his carotid artery, another to remove his prostate and a third on his spine … and is a regular visitor to the hospital," reports Der Spiegel. As a result, "Gorbachev has been pronounced dead in the media several times in recent years," even by the state-run news agency RIA Novosti, the paper adds. Despite his failing health and monthly reports of his passing, Gorbachev is still alive.
3. Hosni Mubarak (age 85) Rumors of former Egyptian President Hosni Mubarak's death were rampant after the 2011 Egyptian revolution and Mubarak's subsequent resignation from office. Sentenced to life in prison for his role in the deaths of hundreds of protesters, Mubarak was moved from a prison clinic to an army hospital in December 2012 amid reports of his deteriorating health. Speculation that Mubarak had a stroke, is in a coma or has died has dominated Middle Eastern press coverage, although the former president attended his court trials in August and according to The New York Times appeared "healthy, and grinning and waving."

4. Bob Dole (age 90)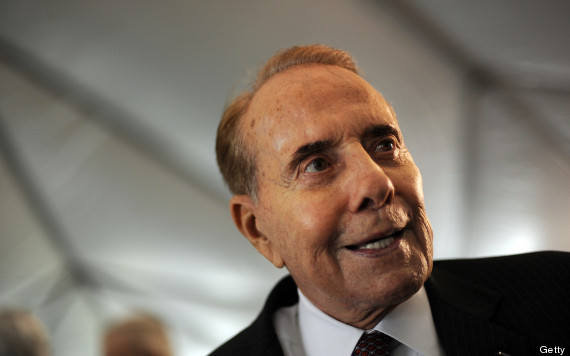 Former U.S. senator and Republican presidential nominee Bob Dole's death rumors began after his 2012 hospitalization at Walter Reed. Despite fake obituaries and tweets reporting the senator's death, Dole is still alive and well. In fact, he recently spoke out against the government shutdown in a joint statement with Michigan Rep. John Dingell (D).
5. Madeleine Albright (age 76) The first woman to serve as U.S. secretary of state, Albright was nominated by former President Bill Clinton on December 5, 1996. A Presidential Medal of Freedom recipient, Albright has been particularly influential in her role shaping American policy in Bosnia and Herzegovina. Albright currently serves as a professor of international relations at the Walsh School of Foreign Service at Georgetown University.
6. Nancy Reagan (age 92)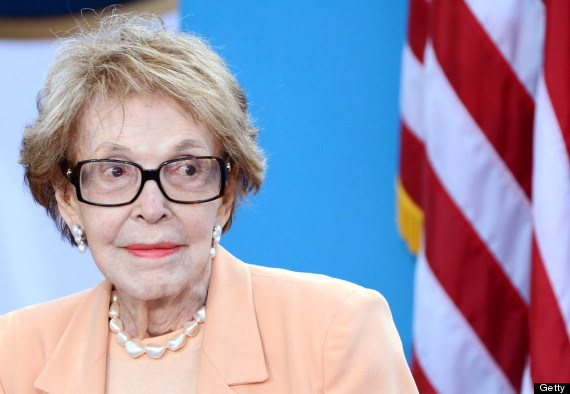 An astrology junkie and fashionista who taught America to "Just Say No," Nancy Reagan is the widow of former President Ronald Reagan and served as first lady from 1981-1989. Despite her bone-breaking fall last year, Mrs. Reagan still makes time to don her emblematic red outfits and entertain Republican political candidates.

7. Alan Greenspan (age 87)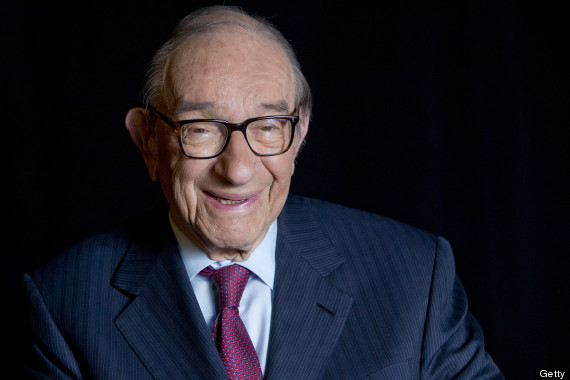 An economist who chaired the Federal Reserve from 1987 to 2006, Alan Greenspan was named one of Time's "25 People to Blame for the Financial Crisis." He has survived the housing bubble crisis and subsequent economic meltdown, about which he admits, "I was wrong 30 percent of the time." At the age of 87, Greenspan presses on as a private consultant through his company Greenspan Associates LLC.
8. Ariel Sharon (age 85)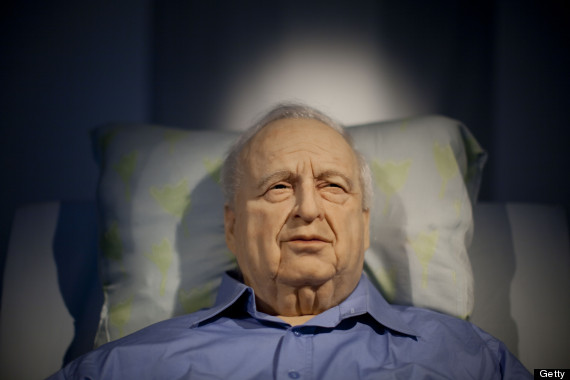 Israeli Prime Minister Ariel Sharon suffered a debilitating stroke in 2006, rendering him essentially comatose in a permanent vegetative state. Despite reports of continued degeneration, 2013 tests showed significant brain activity. Dr. Alon Friedman, head of the Zlotowski Center for Neuroscience at Ben-Gurion University, said, "We were surprised to see such robust activity in his brain…He hears what they are saying. To what extent he understands, we cannot say for sure."
9. Walter Mondale (age 85)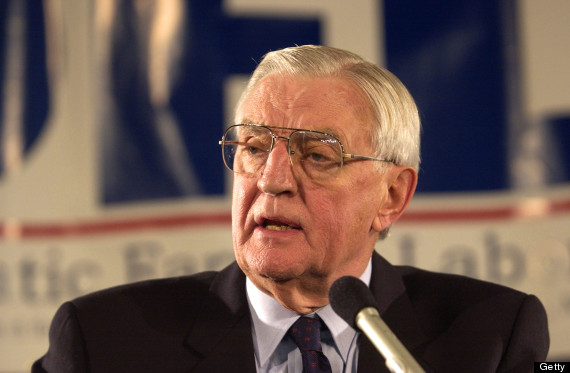 The 42nd vice president of the United States and the liberal lion of the Senate from Minnesota, Walter Mondale was wiped off the map by Ronald Reagan when he ran for president in 1984. He's still alive, however.
10. Birch Bayh (age 85) Birch Bayh is a former U.S. senator from Indiana and the only principal author of two constitutional amendments who was not a Founding Father. Despite being in a plane crash in 1964, Birch survived with minor injuries and went on to become a candidate for the 1976 Democratic nomination for president. He will celebrate his 86th birthday this January.
11. Pete Domenici (age 81)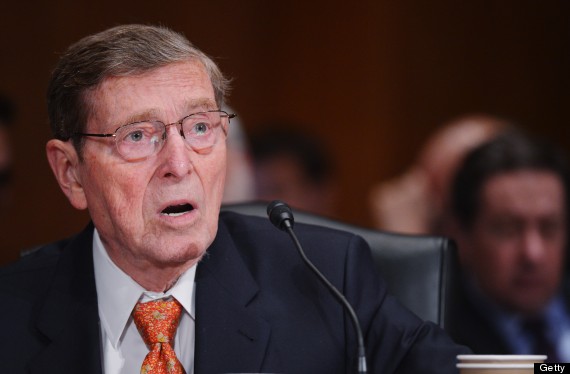 Six-term Sen. Pete Domenici (R-N.M.) announced his decision not to run for re-election in 2007 due to health concerns, specifically frontotemporal lobar degeneration. Although there is no cure for the brain disorder, Domenici remains politically engaged while serving as a senior fellow at the Bipartisan Policy Center.
12. Jim Bunning (age 81)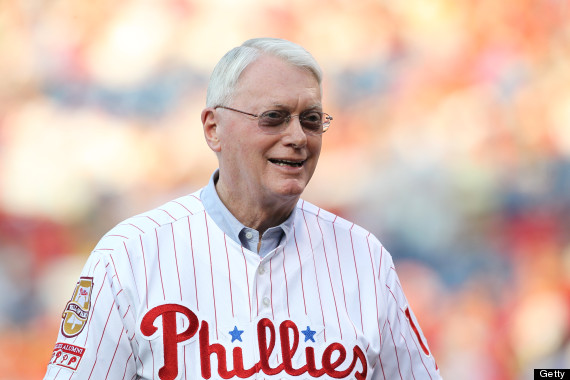 Forced out by his own party, GOP hardliner and baseball hall-of-famer Sen. Jim Bunning (R-Ky.) bid farewell to Congress on Dec. 9, 2010, after fellow Republicans viewed his lone combativeness in blocking unemployment benefit extensions -- "tough shit," he said on the Senate floor -- as rendering him unelectable in 2010 midterm elections. Bunning lives on, however, in the ever increasingly conservative faction of his party -- of which his successor, Sen. Rand Paul, is a member.

13. Sandra Day O'Connor (age 83) The first woman appointed to the Supreme Court, Sandra Day O'Connor retired in 2006, six years after her infamous deciding vote in Bush v. Gore, which effectively ceased the ongoing Florida recounts and election fraud challenges. At the age of 83, O'Connor appears to regret not just her Bush vote, but her decision to retire when she did.

14. David Dinkins (age 86) As the first African-American mayor of New York City, David Dinkins' mayoral victory over three-term incumbent Ed Koch was largely credited to Koch's ongoing corruption scandals. Dinkins went on to help create the Search for Education, Elevation and Knowledge program, which provides educational grants to low-income students. At the age of 86, Dinkins is still very much alive -- serving on the boards of the Children's Health Fund, the Association to Benefit Children and the Nelson Mandela Children's Fund.
15. Janet Reno (age 75) Prior to her confirmation as the first female attorney general, Janet Reno began what PBS' "Frontline" described as a "crusade" against accused child molesters. After an unsuccessful 2002 gubernatorial bid in Florida, Reno retired from public life and now serves on the board of the Innocence Project.
16. Jane Roe (age 66)
Norma Leah McCorvey, aka "Jane Roe," was the lead plaintiff in the landmark case that ultimately legalized abortion in the United States in 1973. Forty years later, McCorvey has converted to Christianity and in an ironic turn of events, has become a staunch pro-life advocate, committing her life to "serving the Lord and helping women save babies."
17. Duke Cunningham (age 71) US Navy veteran and former Rep. Randy "Duke" Cunningham (R-Calif.) resigned from the House in 2005 after pleading guilty to charges of accepting $2.4 million in bribes. Cunningham's corruption case was only one of several Republican scandals at the time, however, ultimately lending to Democratic success in midterm elections, namely the election of Rep. Nancy Pelosi (D-Calif.) as the first female speaker of the House. After serving eight years in federal custody, Cunningham was released last June -- very much alive.
18. Mario Cuomo (age 81) Anti-death penalty New York liberal Mario Cuomo served as New York's secretary of state, lieutenant governor and the governor of New York (for three terms), before finally retiring in 1994. Despite being reelected governor in 1986 by record-setting margins and giving a highly popular keynote address at the 1984 Democratic National Convention, Cuomo never ran for president. His son Andrew, New York's current governor, may be eyeing a bid in 2016.
19. Robert Mugabe (age 89) Not only is Robert Mugabe alive, he's still in power. Currently president of Zimbabwe, Mugabe has been in power since the African nation gained independence from Britain in 1980, despite allegations of voter fraud. According to WikiLeaks cables cited in The Telegraph in September 2011, "Robert Mugabe is dying of prostate cancer ... The Zimbabwean president has been given until 2013 to live, according to his friend Gideon Gono, who revealed the news in a meeting with the US ambassador in 2008." But as 2013 draws to an end, Mugabe lives on.
20. Phyllis Schlafly (age 89)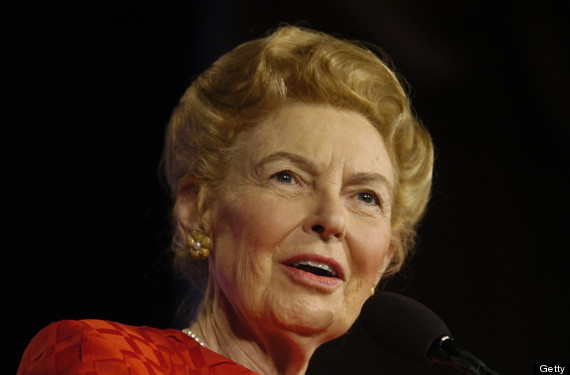 Conservative constitutional lawyer, author and opponent of the Equal Rights Amendment Phyllis Schlafly is still alive. She serves as president of the conservative interest group Eagle Forum while traveling the lecture circuit to speak on women's issues, including a married woman's supposed inability to be raped by her husband: "By getting married, the woman has consented to sex, and I don't think you can call it rape," she said in a 2007 speech at Bates College.
21. Al Franken (age 62) Sure, nobody really thinks Franken is dead, but they may not be sure if he's actually alive. The liberal SNL veteran and junior U.S. senator from Minnesota, known for his candid and outspoken criticism of the GOP, has seemed to slip into oblivion as he has successfully morphed into a parochial midwestern senator -- leaving some Democrats wondering, "Where is 'I'm Al Franken. I hate you, and you hate me'"?
BEFORE YOU GO
PHOTO GALLERY
Unfortunate Politician Names