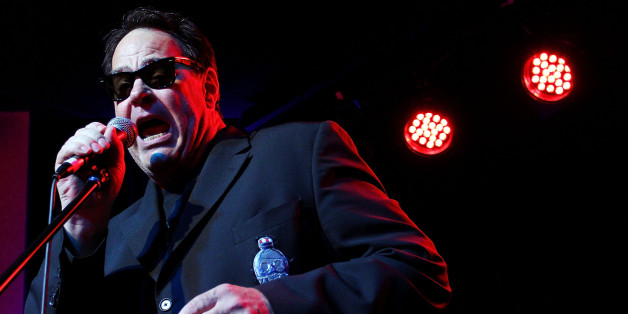 What made this Blues Brother lose his cool? An interview gone wrong, it appears.
Dan Aykroyd was on Australia's SBS talk show "The Observer Effect" hosted by Ellen Fanning where he discussed his childhood and career, according to Australia's Daily Telegraph. But when Aykroyd attempted to bring up his latest business venture, Crystal Head vodka, things didn't go so smoothly.
According to Web Pro News, Aykroyd had intended to have the vodka market line discussed but encountered resistance from Fanning. Furious, he apparently ripped off his sunglasses and proceeded to mention the full line of vodka products before storming out of the interview. He was then overheard outside the studio calling Fanning a "f*cking hosebag."
The Daily Telegraph notes that the network requested an apology be issued to the actor by the show's executive producer, but he instead, along with Fanning, asked that Aykroyd be the one to issue an apology. An SBS spokesperson then explained that "advertorials are not part of the show's format."
The 61-year-old actor is in Australia and New Zealand these days promoting his vodka:
RT @Nicky_Park_: Actual Dan Aykroyd heading to Auckland to host the launch of Crystal Head vodka. Better go say hi.… http://t.co/Zy7E1B7f9v

— Dan Aykroyd (@dan_aykroyd) October 7, 2013
A request for comment made to Aykroyd's rep was not immediately answered.
BEFORE YOU GO
PHOTO GALLERY
Celebrity Names Everyone Spells Wrong