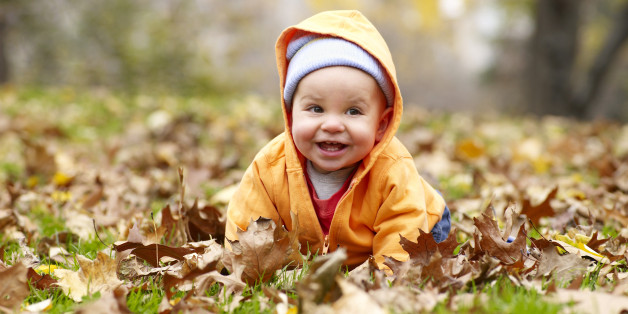 Written by Linda Rosenkrantz for Nameberry.com
It's autumn. We know it by the delicious briskness in the air and the flaming colors of the leaves and flowers of fall around us -- many of the trees and flowers just happening to have wonderfully baby-appropriate names. So here are some of the lovely fall foliage-producing trees, along with some flowers that bloom in the fall, tra la.
The Japanese and Fall-Blooming anemone are autumn flowers that retain a spring-like palette of pink, white and pale purple in contrast to the deeper tones of other seasonal flowers. Anemone is a Greek nymph name that's popping up at the most extreme edge of the appellation garden, along with Azalea and Amaryllis.
The Autumn Purple Ash is the only shade tree that turns purple for fall; the leaves first go red, then take on a definite purple shade, with golden inner leaves. Not just a nickname for Ashley or Ashton, Ash can stand on its own as a handsome Southern-inflected boy's name.
Thousands of people journey west to watch the Aspen leaves turn throughout the Rocky Mountains, the spectacular yellow leaves creating a brilliant contrast with the surrounding pine trees. Aspen is a handsome, rarely used name that conjures up not only the graceful tree but the chic Colorado ski resort and film festival.
Often thought of as the quintessential autumn flower -- it's the month flower of September -- these charming daisy-like blooms come in a wide array of colors, from white to red to mauve to purple. Aster was used by comedian Gilbert Gottfried as a middle name for daughter Lily. Spelling it Astor makes it less floral, more upscale surname.
The beautiful "Sweet Birch" tree has triangular dark green leaves that turn beautiful golden-yellow in autumn. Tall, slender, elegant and graceful like the tree, the name Birch is associated with a U.S. senator who sponsored the Equal Rights amendment.
A true autumn plant, the witch hazel's leaves turn golden-yellow in the fall, and as they drop, they're joined by delightful spidery yellow flowers. Since Julia Roberts chose it for one of her twins in 2004, Hazel has made a huge comeback, climbing close to 800 places in recent years.
Though not blazing with color, the rich green needles of some Juniper species start to blush with hints of red, bronze or purple hues. Juniper made its debut on the U.S. top 1000 in 2011, turning from hippie-ish to fashionable in one fell swoop.
There are several autumn species of Lily, including toad lilies and red spider lilies that burst out of the ground and produce clusters of bright red flowers. The name Lily, though, is not seasonal but a perennial, loved for its delicacy and cool elegance.
The maple is best known among the trees for the dramatic show it puts on each year -- the Japanese maple's leaves turning red, orange or yellow, the Amur maple bearing bright red foliage and the sugar maple offering a gorgeous display at the end of the season. Maple is fairly new to the baby name world; it got the celeb seal of approval when the Jason Batemans called their daughter Maple Sylvie.
Marigolds are a great fall-blooming plant, primarily in orange, gold and yellow -- probably why they were chosen as the month flower of October. A quaint Mary name with a bright, sunny feel, Marigold has already made her presence felt on Nameberry -- and we're sure other namers will follow.
Several varieties of sage add a lovely scent and subtle palette to fall vegetation: Russian sage has airy blue flowers and silvery foliage, Mexican sage exhibits downy stems and purple flowers. Once thought of as unisex, the name Sage has been definitely tilted towards the girls' side: Toni Collette's daughter is Sage Florence.
A flower native to the United States, zinnias are a colorful delight in hues ranging from pastel peach to vivid violet to hot crimson. An exotic flower name we're hearing more and more as a possibility on Nameberry, Zinnia made a rare appearance as a character in Roald Dahl's Matilda.
BEFORE YOU GO
PHOTO GALLERY
Nameberry's Most Popular Baby Names Of 2013 ... So Far