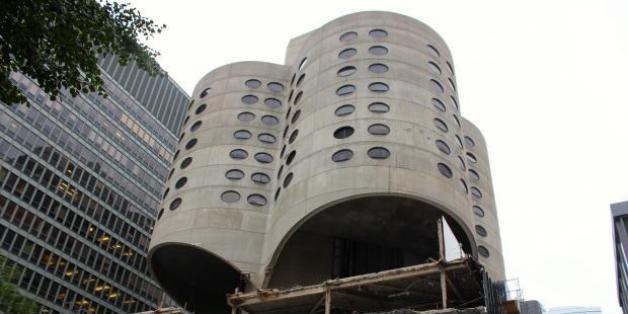 Story by Jackie Kostek and Alex Parker, courtesy of DNAinfo Chicago
STREETERVILLE — An iconic building that architecture preservationists unsuccessfully fought to save is starting to come down.
Crews began to demolish Prentice Women's Hospital Friday, excavating the building's foundation and first few floors.
In February, preservationists lost a battle to name the building, designed by Bertrand Goldberg, a landmark. Its owner, Northwestern University, argued the building had outlived its use. The university hopes to building a medical research center at the site at 333 E. Superior Street.
Ward Miller, executive director of Preservation Chicago, said not incorporating the building into a newer development was "short sighted."
BEFORE YOU GO
PHOTO GALLERY
Chicago Preservation Society's 2013 'Chicago Seven' Most Endangered Buildings