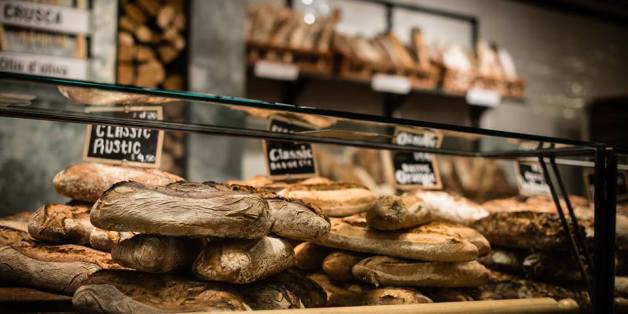 The Chicago outpost of Mario Batali's long-awaited food/wonder emporium, Eataly, is -- at long last -- almost open.
Crain's Chicago Business checked in on Eataly's progress and reports the multi-restaurant and upscale grocery store in the old ESPN Zone location in River North is slated to open at the end of November. Crain's says the new market is approximately the equivalent of five Trader Joe's and dwarfs the original Eataly in Manhattan.
Eater Chicago says the 63,000-square-foot space houses eight Italian-themed restaurants, a 150-seat pizza bar, a mozzarella bar and is also crammed with an array of specialty groceries -- including a $227.80 bottle of balsamic vinegar.
(Read Chicago Magazine's "What To Get At Eataly In Chicago This Fall")
With skyrocketing rents and stiff competition from grocers (Chicagoland mainstay Dominick's recently announced its departure from the Windy City market), business insiders are closely watching whether the celebrity-backed enterprise will sink or swim.
"The big challenge is to get patrons in River North to change their habits from where they are going now," Darren Tristano, an executive vice president at restaurant consulting firm Technomic Inc. told Crain's. "Unless Eataly has a better experience and better value, patrons are going to go back to what they are accustomed to."
Still, a recent study on the local grocery market from the Mid-America Real Estate Corp. indicates the recent boom of gourmet grocers a la Eataly, Whole Foods and Mariano's is only going to grow as the specialty stores look to take on supermarket chains like Jewel.
In 2013 alone, new grocers like Plum Market (Michigan), Mr. Greens's Natural Market (New York) and Fresh Thyme Farmers Market (Arizona) have either opened in Chicago or announced proposals to open.
BEFORE YOU GO
PHOTO GALLERY
Celebrity Chef Winners & Losers In 2012