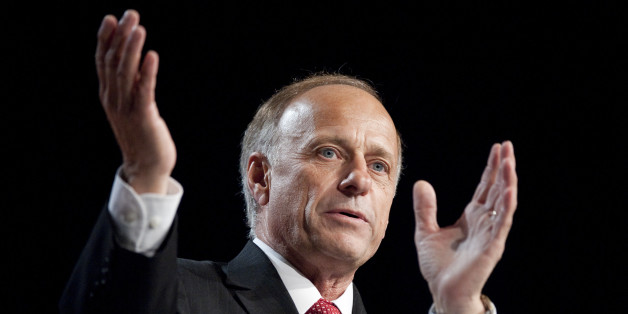 Rep. Steve King (R-Iowa) said he has no plans to give up his salary during the government shutdown because he doesn't even know if he's getting paid.
"I don't know if I'm paid or not," King told the Sioux City Journal on Sunday. "I haven't looked. I have not. And I get questions I've never thought about. I never thought about my own insurance. I never thought about my own pay. I'm thinking about what's right for America."
For the record, King is getting paid. Members of Congress, along with the president, get their salary from a pool of mandatory funds unaffected by congressional inaction. Most members of Congress earn $174,000 a year.
While King doesn't need to constantly monitor his bank account balance, many furloughed federal workers aren't so lucky and have been wondering how they're going to pay their bills while waiting for the government to reopen.
King told the Sioux City Journal he didn't "know anybody that said that they're not going to take pay" during the shutdown.
But according to The Washington Post, at least 248 lawmakers said they plan to donate, refuse or hold in escrow their compensation during the shutdown.
Rep. Lee Terry (R-Neb.) recently gained attention when he said he wasn't going to give up his paycheck because he needed the money to pay for his "nice house." He later apologized and said he would indeed give up his pay.
BEFORE YOU GO
PHOTO GALLERY
2013 Government Shutdown Protests