Mark your calendars on your iPad that will probably soon be outdated.
Apple on Tuesday sent press invitations to an Oct. 22 event, confirming days of online speculation. It will be Apple's first event since Sept. 10, when it unveiled the iPhone 5S and 5C.
The event will be held at the Yerba Buena Center for the Arts in San Francisco and is set to kick off at 10 AM PDT.
Check out an invite to the event courtesy of @JoannaStern: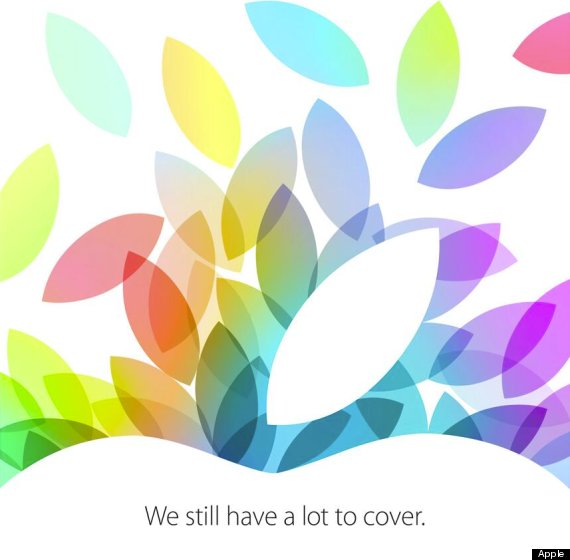 Though we can't be sure what Apple will announce on Oct. 22, months of rumors suggest it will roll out new iPads and MacBooks. AllThingsD reported earlier this month that the 5th-generation iPad likely will be thinner, lighter and faster than its predecessors, using the same 64-bit A7 chip as the iPhone 5S.
As for the iPad Mini, the Wall Street Journal reported in August that its newest incarnation will likely come with the high-resolution Retina display already in other Apple devices. It's unclear if the new tablets will come with Touch ID, the fingerprint sensor on the iPhone 5S.
MacBook Pro laptops could also get an upgrade. A new line of 13- and 15-inch laptops will reportedly get better battery life with Intel's Haswell processors, along with more-powerful "Iris" graphics. French website MacGeneration claims that the new iPad, iPad Mini, Mac Pro and MacBook Pro will be released in mid-November.
Apple also might offer more-concrete release and availability information for OS X Mavericks, their newest operating system, which would likely ship with any new Mac Pros or MacBook Pros.
BEFORE YOU GO
PHOTO GALLERY
The 10 Most Iconic Products From Steve Jobs's Career