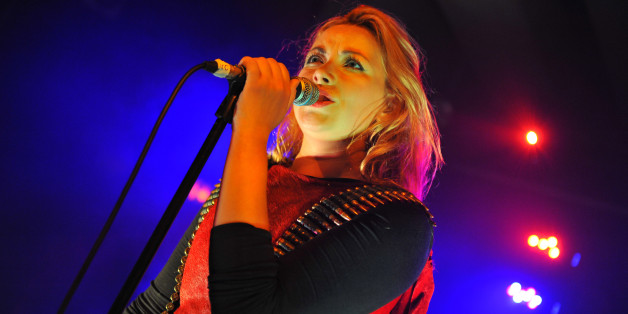 Classical singer turned pop star Charlotte Church is the latest musician to blast the hypersexualization of female artists. While speaking at the Radio Academy festival near Manchester, England, the 27-year-old singer derided the "juvenile perspective on gender and sexuality" that permeates the industry.
Church likened her own experiences as an emerging pop act to those of Miley Cyrus and Rihanna. The singer, who released her first album at 12 years old, said she, too, was encouraged to dress provocatively in music videos as she grew older.
"There was a big clamor to cover my breasts, as they wanted to keep me as young as possible," she said of the early years of her career. "Then it became, 'You should definitely get them out, they look great.'"
Church lambasted the obligatory sensuality of former Disney stars like Cyrus, Britney Spears and Christina Aguilera. She cited the "strong messages" of Erykah Badu and Janelle Monae as alternatives to the suggestive content seen from many female artists. Instead, women are "encouraged to present themselves as hypersexualised, unrealistic, cartoonish, as objects, reducing female sexuality to a prize you can win," Church said.
She went on to express regret for giving in to pressures to be more sensual in her music videos for the sake of money -- something she accuses Rihanna of doing in her erotic new video for "Pour It Up."
"Whilst I can't defer all the blame away from myself, I was barely out of my teenage years, and the consequence of this portrayal of me is that now I am frequently abused on social media," she said. "Now I find it difficult to promote my music where it would be best suited because of my history. The culture of demeaning women in pop music is so ingrained as to become routine, from the way we are dealt with by management and labels, to the way we are presented to the public."
Church is among a surfeit of artists who've gone after Cyrus' sexual image following her MTV Video Music Awards performance in August. That includes Cher, Elton John, Sinead O'Connor and Annie Lennox.
[via The Guardian]
BEFORE YOU GO
PHOTO GALLERY
Miley Cyrus' Transformation