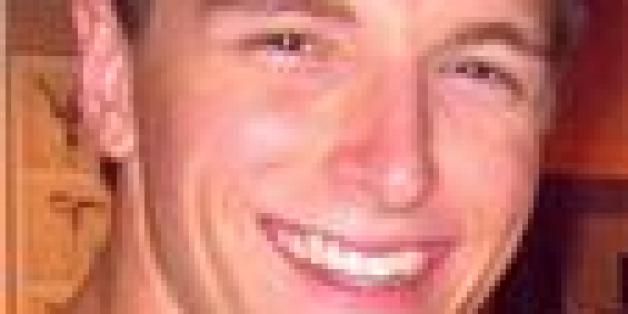 UPDATE: 3:20 p.m. -- After deliberating for less than a day, a jury found Connor McCowan guilty of second-degree murder in the stabbing death of Andrew Singler, the Lansing State Journal reported. McCowan faces up to life in prison. He will be sentenced Nov. 6. MLive reported that McCowan remained stoic as the verdict was read.
Earlier..
A jury is currently deciding whether a 19-year-old Okemos, Mich. man is guilty of murder after stabbing his sister's boyfriend, 23-year-old Michigan State student Andrew Singler.
After a two-week trial in Ingham County Circuit Court, a jury of six men and six women began deliberating Monday, the Lansing State Journal reports. Connor McCowan, age 19, has been charged with open murder by prosecutors. That means, if convicted, jurors can decide whether the case was first-degree murder, second-degree murder or manslaughter.
It's a trial where texts and tweets shed light on what happened during the early morning hours of Feb. 23. According to many sources, McCowan had become a good friend of Andrew Singler ever since Singler began dating his older sister, Shay McCowan. But Connor was also protective of his sister, who often argued with her boyfriend, court testimony revealed. After the couple got into a fight while drinking, Shay McCowan texted Connor, saying that the two had a physical altercation, in which Singler "just broke one of my ribs" and that she had a "broken back."
Neither text was true, Shay McCowan revealed in court testimony. "I think I was looking for someone to talk about it with," she testified, according to the Detroit Free Press.
McCowan and Singler, who had been close friends, began exchanging angry text messages, which were also introduced during trial, the State News reports.
"I have no problem finding you just to f***ing whoop your a**," McCowan said to Singler, the State News said. "Then you wouldn't have a problem if I showed up at your place right now, huh?"
McCowan did show up at Singler's apartment in Meridian Township. at 4 a.m. that morning -- he said on the witness stand that he wanted to "make up" with Singler. But he was carrying a folding knife in his sweatpants, which he said he brought because Singler had threatened to "stick him in the face," according to MLive. Prosecutors said Singler opened the door and the two had a physical altercation, according to the Lansing State Journal.
"Before I knew it, Andrew was hitting me," McCowan testified in court, according to MLive. "It happened so fast."
Attorneys for McCowan said that Connor was acting in self-defense by pulling out the knife after being punched in the face. They also suggested that Singler could have "pushed himself into that knife."
The folding knife cut his elbow and pierced his heart. Singler's roommate drove the young man to Sparrow Hospital, where he was pronounced dead.
Singler's obituary, published in The Oakland Press, read that the man "died tragically and needlessly."
Assistant Prosecutor John Dewane told the jury during his closing arguments that McCowan "made a conscious, deliberate decision" to go to Singler's house after making threats to him through text messages.
"If you were afraid, you wouldn't have gotten in that car," Dewane said. "In fact, you're looking for a fight."
BEFORE YOU GO
PHOTO GALLERY
10 Major Crimes That Shocked America (SLIDESHOW)