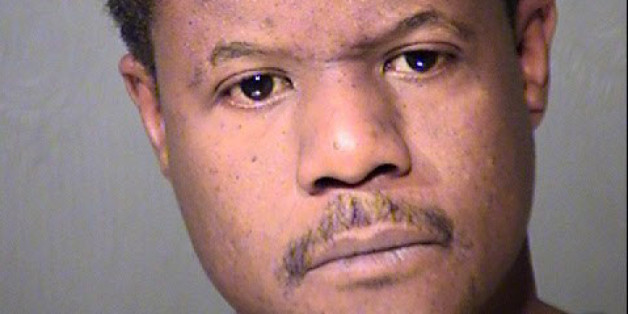 A Tempe, Ariz., man is accused of strangling his nephew over bad grades.
Police said Garrett Wright, 48, was arrested on suspicion of child abuse after the victim told a friend that his uncle, who is his legal guardian, slapped, punched and choked him for having bad grades.
Wright denied that he'd choked his nephew, claiming instead that he'd grabbed the boy when he gave him a funny look, according to KPHO.
Police say the red marks they observed on the boy's neck, right shoulder and left eyebrow indicate otherwise. The victim told police that his uncle put his hands around his neck and choked him until he couldn't breathe, according to 3TV News.
Last year, a 7-year-old Las Vegas boy was allegedly beaten to death by his parents after he lied about doing his homework.
Earlier this week, a Phoenix mother and her live-in boyfriend were arrested after the woman's 4-year-old died with "suspicious bruising" on her body.
The woman told police that she and her boyfriend sometimes got "heavy handed" when hitting the child for discipline purposes, according to KPHO.
BEFORE YOU GO
PHOTO GALLERY
Questionable Parenting