About a year ago, Huff/Post50 wrote about the crazy Kinsella family pose -- four adult siblings who for the past 25 years or so have been striking the same legs-up-in-the-air pose and taking a photo of it whenever they get together. Our story went viral and the Kinsellas enjoyed their 15 minutes of fame. They were even flown to New York to appear on the "Today Show."
A few days ago, Mike Kinsella shot us an email, telling us about a new wrinkle to the story. He says that friends from around the country have reached out to him to say that the 'Kinsella pose" was used in the opening credits of the new CBS sitcom "The Millers."
"I get that you can't actually steal a pose," Kinsella told The Huffington Post, "but we think they definitely copied it."
Kinsella added that it was "fun seeing it on TV," and said "Hey, maybe we need to join the Screen Actors Guild!" Kinsella says he wouldn't mind a TV credit to the effect of "pose by the Kinsella family."
Not so fast, Mike. Here's what Greg Garcia, creator and executive producer of "The Millers," had to say to The Huffington Post: "We were inspired by many family photos. We had a lot of fun with this, and hope the Kinsellas like it." We wouldn't be watching the mail for royalty checks any time soon; sorry, Mike.
Readers, what do you think?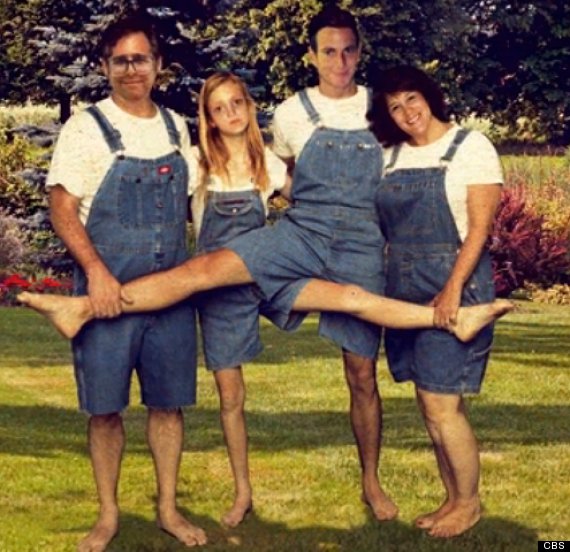 BEFORE YOU GO
PHOTO GALLERY
Family Photo Tradition