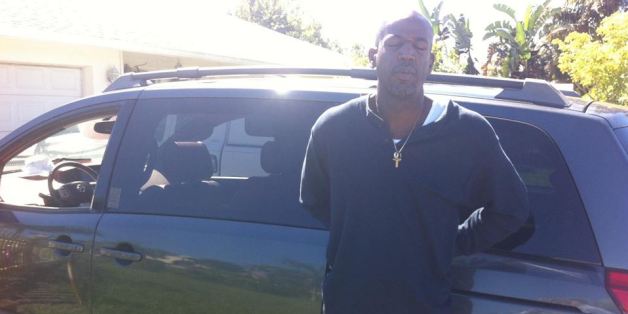 A Florida man and his genitals are now caught in the vice grips of justice after police arrested them for indecent exposure.
Stephan Dion McKelton, of Jensen Beach, was collared on Oct. 11 when he was allegedly caught showing his genitals to unsuspecting women, according to a Martin County Sheriff's Office release. McKelton had been reported for similar incidents before, but he was never caught -- until last week.
"After at least six separate incidents at area shopping centers, two witnesses were able to get a description of his vehicle and a plate number," the release states. "Detectives say there may be more victims who have not yet reported the incident."
Two witnesses reported the 42-year-old and his van to sheriff's deputies, the Sun Sentinel reports. Upon his arrest, deputies took his picture (above) and posted it to Facebook.
The sheriff's office is asking that anyone who may have been a victim of McKelton call investigators at (772) 220-7000.
BEFORE YOU GO