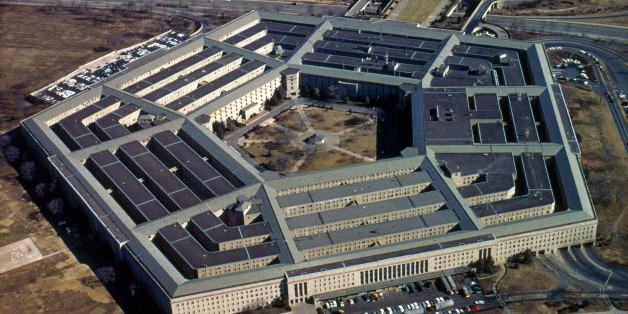 Father Ray Leonard and Fred Naylor, a veteran who attends Catholic services at the Kings Bay Naval Submarine Base in Georgia, sued the Department of Defense for violating their First Amendment right of religious expression and outreach, reports CNN.
The government almost immediately reversed the decision a mere day after the suit as "three attorneys from the Department of Justice contacted TMLC attorney Erin Mersino by phone and indicated that Father Leonard could resume all of his religious duties beginning this morning, and that the Chapel would be open for all Catholic activities," reports Thomas More Law Center, which represents Leonard and Naylor. The Navy chain of command confirmed the orders.
Filed on Monday, the federal lawsuit challenged the Department of Defense's furlough of civilian priests, which "prohibited a Catholic Priest from celebrating Mass at a Naval base under threat of arrest and barred the Chapel to Catholic religious services due to the government shutdown," according to the Thomas More Law Center.
Though Leonard has been allowed to resume his duties, the shutdown still effects contract priests on other bases, and so the lawsuit will continue, according to Richard Thompson, the president and chief counsel of the Thomas More Law Center. He declared, "Allowing the Chapel doors to open and Father Leonard to fulfill his priestly responsibilities does not erase the Constitutional violations that occurred. We don't want this to occur again the next time there is a government shutdown. Our lawsuit will continue."
The shutdown has furloughed civilian contract military priests because they are considered non-essential personnel, though active-duty military priests are still serving. However, due to the shortage of active-duty Catholic priests in the military, many bases rely on civilian priests for services. Those civilian priests have been told that they are subject to arrest should they attempt to continue ministering to their communities on the bases, due to the conditions put down under the Antideficiency Act of 1870.
The lawsuit is the only legal challenge to the government's shutdown of some religious services, says the Thomas More Law Center.
BEFORE YOU GO
PHOTO GALLERY
10 Countries with Largest Number of Catholics