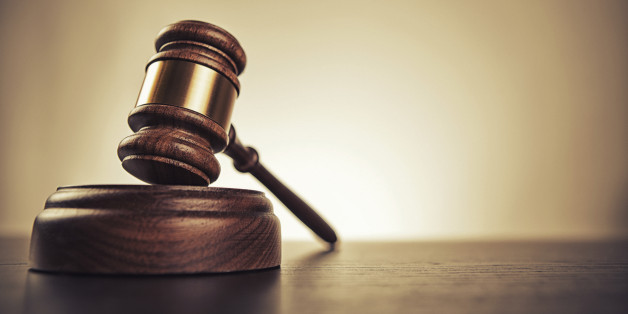 WASHINGTON -- If the government shutdown extends into next week, public defenders representing poor clients charged with federal crimes will start asking judges to dismiss their charges since the government can't adequately fund their defense.
Given how frustrated federal judges are with Congress, it's not impossible to imagine one of them going along with the request.
The judicial branch, already severely hobbled by sequestration, is just now feeling the real impact of the government shutdown that began Oct. 1. Employees will receive paychecks through this week thanks to fee income and funds that hadn't yet been appropriated. But after Oct. 18, the people who run the judicial system will be working without pay, joining the federal prosecutors and government lawyers who represent the U.S. government in their courts.
Disregarding guidance issued by the judiciary, chief judges in more than two dozen districts across the country have declared all of their staff essential, refusing to furlough them. Some federal judges are dispatching with their normally diplomatic demeanor to tell Congress just how they feel.
Two days into the shutdown, U.S. District Judge Amy Berman Jackson smacked down lawyers for the House of Representatives, who opposed delaying their suit against Attorney General Eric Holder. DOJ lawyers weren't to blame for the shutdown, she wrote, Congress was.
"It is time to tell Congress to go to hell," Senior U.S. District Judge Richard Kopf, an appointee of President George H.W. Bush who sits on the bench in Nebraska, wrote on his blog last week. "It's the right thing to do."
"We're drowning," Chief Judge Anne Conway of the U.S. District Court for the Middle District of Florida, told the National Law Journal. "We're treading water to keep our heads up. There's just nobody left."
While federal courts won't fully close -- they have a constitutional duty to continue to hear and resolve criminal cases -- some jurisdictions have cut back on services that aren't deemed essential to fulfilling Article III functions.
In theory, the courts are going to stay open no matter how long the shutdown lasts. But in practice, they're doing a lot of shutdown-created busywork, like delaying civil cases until Justice Department lawyers are allowed to actually work on them.
For those Justice Department employees who are working through the shutdown -- including, for example, the FBI agents who questioned an accused al Qaeda operative aboard a Navy ship last week -- the last of their smaller paychecks came over the weekend. Entire floors of offices at Justice Department headquarters in D.C. are nearly empty, and DOJ ethics officials told employees that it would be OK for them to take temporary jobs in retail or food service.
In New Hampshire, the delay of a green card hearing could affect the college decisions of a Colombian immigrant who was brought to the U.S. as a young girl. In D.C., lawyers for Guantanamo detainees are fighting the DOJ's request to delay a case dealing with genital searches at the remote detention facility. In New York, federal prosecutors asked for the delay of an insider trading case because they couldn't access electronic documents stored on government servers.
Frustration is growing. "We're spending more time figuring out how to keep the lights on rather than how to protect Americans," said one law enforcement official who wasn't authorized to speak about the budget issue on the record.
"It's demoralizing to be lurching from crisis to crisis and waiting for news day-to-day," said A.J. Kramer, the top federal public defender in D.C. With money for experts, travel and transcripts dried up, he thinks it would only be fair for judges to either delay or dismiss cases.
"I would expect either delay or dismissal," Kramer said. "Some people don't want to delay their case, and if you can't adequately represent them, I guess you can file a motion to dismiss the case or make someone provide the money."
Michael Nachmanoff, the top federal public defender in the Eastern District of Virginia, agrees that dismissals should be on the table next week.
"They can say that criminal matters are essential, but the reality is that you cannot expect people who are not government employees to do the work for free," Nachmanoff said. "Those of us who choose to be federal public defenders will continue to work and wait for our paychecks because we care about our clients and we care about our mission, but you can't expect experts who are hired by the government, third-party vendors, to volunteer their services with the promise of being paid sometime in the future."
BEFORE YOU GO
PHOTO GALLERY
2013 Government Shutdown