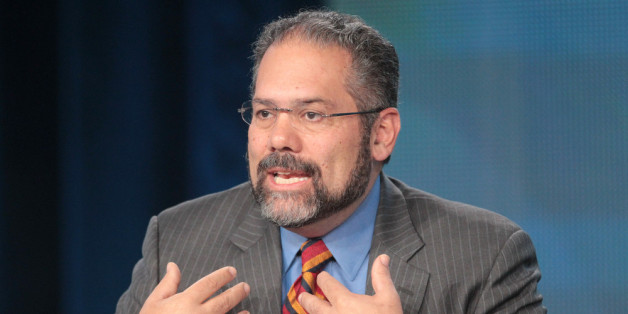 Chief National Correspondent for PBS NewsHour Ray Suarez will leave the show after 14 years on the job, according to posts on the journalist's Twitter feed this weekend.
The move comes after the release of Suarez's book "Latino Americans," a companion to the six-hour PBS series documenting the Hispanic experience in the United States.
News of Suarez's departure first surfaced on Twitter on Friday, when reporter Paul Farhi of the Washington Post tweeted that Suarez would leave PBS to work on a book. Suarez confirmed the news, tweeting: "..leaving to write a book, among other things, TBA."
@farhip @RaySuarezNews @pbsnewshour ...leaving to write a book, among other things, TBA

— Ray Suarez (@RaySuarezNews) October 11, 2013
Suarez, 56, elaborated in a statement cited by Richard Prince at the Maynard Institute for Journalism Education.
"I am currently considering a wide range of very attractive options in broadcasting, print, and academia," Suarez told Prince. "Confident that something wonderful will shake out, I was ready to leave the NewsHour."
Suarez joined PBS NewsHour in 1999, leaving a job as a host for NPR's "Talk of the Nation" -- a position he'd held since 1993. In 2010, the National Association of Hispanic Journalists inducted Suarez into the organization's Hall of Fame.
BEFORE YOU GO
PHOTO GALLERY
16 Things You Didn't Know About Puerto Rico