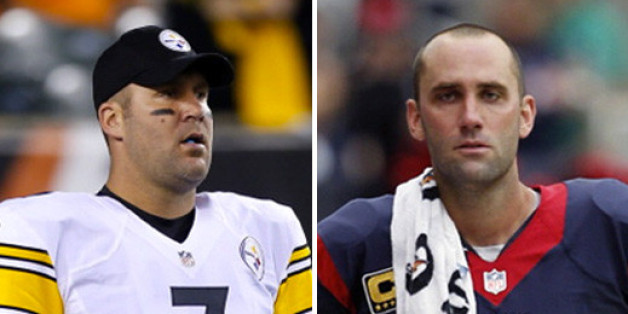 Steelers quarterback Ben Roethlisberger thought it was "sickening" when Matt Schaub's ankle injury drew some cheers from Texans fans during their game against St. Louis on Sunday.
"It's truly, truly unfortunate. Booing when somebody gets hurt, it was just sickening. It's just so hard to understand, especially your home crowd," Roethlisberger said on 93.7 The Fan, via ESPN.com.
Schaub, who had thrown nine interceptions this season and a pick-six in four straight games entering Week 6, hurt his ankle during the third quarter and was replaced by backup quarterback T.J. Yates. Some fans at Reliant Stadium sounded pleased to see Schaub leave the game.
"I hate to think that anyone out there … whatever the situation is, that people would be that way and act that way. There's no place for that in this game. There just really isn't," Schaub said on Monday during an interview on 610 AM, per the Houston Chronicle.
After the Texans lost 38-13, several of Schaub's teammates came to his defense and ripped those fans who were happy about his injury.
"That is just tasteless and tactless. I was extremely heated at that," Texans running back Arian Foster said, via the Houston Chronicle. "The fans can get emotional. That is just not how I was brought up. That is not the kind of man I am. I don't care how you feel about a man. You don't kick him when he is down."
BEFORE YOU GO
PHOTO GALLERY
Best 2013 Sports Photos