The Cupertino City Council issued final approval for Apple's long-awaited Campus 2 on Tuesday night -- a project that was one of the final visions of the company's late founder, Steve Jobs.
In a vote of 4-0, the council unanimously approved the massive 37 million-square-foot campus, reported Patch.
The building, which will rival the Pentagon in size, will reportedly house a a 100,000-square-foot fitness center, 11,000 parking spaces, 2,000 bike parking spaces, 600,000 square feet of office space, a 100,000-square-foot lab and a restaurant. The project is expected to be completed by 2016.
While lauded by the city council, some have raised caution over the project. As the Los Angeles Times noted, the approval will make Cupertino more economically dependent on a single company than any other Silicon Valley town -- quite the claim in an area that boasts companies like Facebook, Google, Yahoo! and Salesforce. One council member reportedly did not participate in the vote because his wife works at Apple.
But that hasn't taken the wind out of Apple's sails. On Wednesday, the company's CEO Tim Cook publicly celebrated the approval in a tweet:
Our home for innovation and creativity for decades to come. Cupertino City Council Gives Unanimous Approval for Apple's New Campus

— Tim Cook (@tim_cook) October 16, 2013
Take a look at the goods, below.
The latest rendering: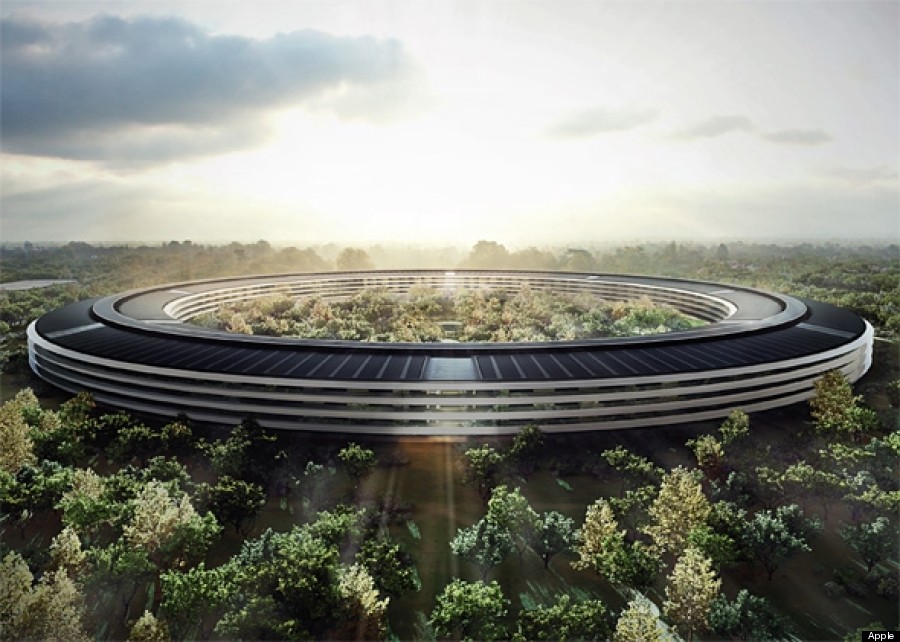 And some renderings from 2011: