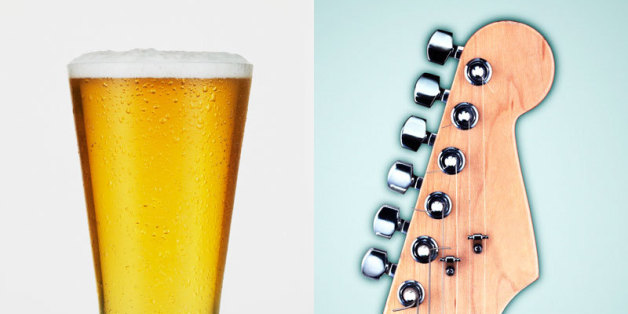 As food editors, list upon list upon list of the best craft beers and breweries float into our inboxes every day, and it's hard not to be overwhelmed by the sheer endlessness of it all. Adding to the confusion is the quirkiness of some craft breweries' names -- take Toppling Goliath and Surly, for example -- and there's almost no chance we're not going to mistake them with indie band names. No chance.
With that in mind, we've created a quiz to separate the craft beer Philistines from the real experts. Below, a real craft beer is paired up with a real indie band, and it's up to you to correctly I.D. them. Take the quiz, and then make sure you send this to that friend of yours who's always bragging about having discovered the most obscure bands (or beers) on the planet. We ALL have one of those friends (and hopefully only one). Take the quiz now!
(And seriously, wouldn't Dogfish Head make a great band name?)
Want to read more from HuffPost Taste? Follow us on Twitter, Facebook, Pinterest and Tumblr.
BEFORE YOU GO
PHOTO GALLERY
Zymurgy's Top 11 Craft Beers For 2013