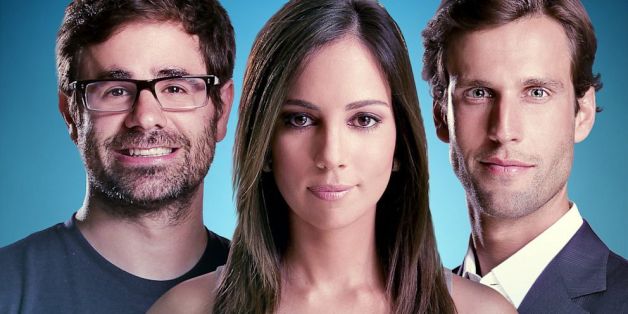 Because most Americans incorrectly think Latinos are a race, the racial cleavages within the Hispanic community rarely receive the attention they deserve. Media columnist Richard Prince wants to buck that trend.
Prince criticized Fusion, the new joint venture from Univision and ABC News, for hiring a predominantly fair-skinned cast for its new morning show in a piece published Wednesday on the Maynard Institute for Journalism Education's website. Prince hammered Fusion particularly hard for failing to hire any Afro-Latinos for on-air positions.
"The new Fusion network, aimed at English-speaking Latino millennials, is following in the footsteps of its Spanish-language counterparts and so far is featuring only light-skinned Hispanics," Prince wrote.
Media critic Arlene Davila used blunter terms in her criticism:
Check out the White world of ABC/Univisions Fusion show supposedly targeting "Latino millennial s"- Is this a joke? http://t.co/FMRfASBdel

— Arlene Davila (@arlenedavila1) October 15, 2013
It may be a little early to rush to judgment -- the critics were responding to selection for one show. "The Morning Show" will be hosted by Brazilian journalist Pedro Andrade, Venezuelan reporter Mariana Atencio and Greek-American comedian Yannis Pappas.
"Fusion's newsroom, both in front of and behind the camera, is one that reflects a diverse and inclusive America," Fusion said in an emailed statement. "That will be evident when Fusion launches on-air on October 28 and on-line on October 21."
The term "Latino" refers to a multiracial ethnicity. Most Latinos identify as people of color because of their indigenous or African heritage. It's hard to know the exact racial contours of the U.S. Latino community, since the Census doesn't allow people to respond using mixed-race categories, like "mestizo" or "mulato," that many Latinos identify with.
Mexican Americans constitute by far the largest Latino group in the United States, with 33.5 million Hispanics of Mexican origin living in the United States as of 2011, according to the Pew Hispanic Trends Project. Some 60 percent of Mexicans identify as "mestizo" -- a person of mixed European and indigenous heritage -- according to the CIA World Factbook. Another 30 percent identify as "Amerindian or predominantly Amerindian."
This post has been updated to include a comment from Fusion.
BEFORE YOU GO
PHOTO GALLERY
The Latino Racial Mosaic