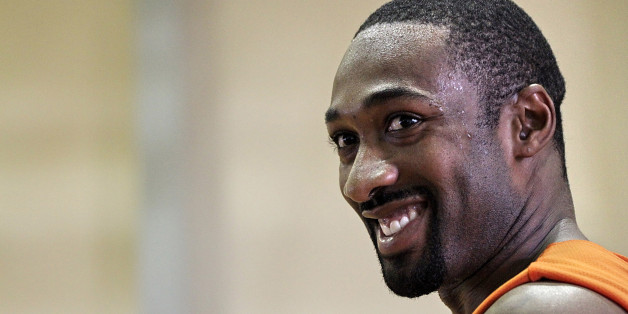 Gilbert Arenas has money to burn -- and perhaps worse.
The three-time All-Star didn't play a single game last season but was still the third highest-paid player in the NBA thanks to a $111 million, six-year deal that he signed with the Washington Wizards in 2008. He took home $20,807,922 for doing nothing during the 2012-2013 campaign, according to Basketball-Reference.
"I don't need the NBA money," Arenas told HipHollywood when asked in September if he would be attempting a comeback. "I have enough of it."
For those who needed further proof, Arenas shared an image of Instragram of what sure appears to be a stack of $100 bill ready to be used in place of toilet paper.

Money don't change ppl..the lack of money does..never seen a rich person rob a bank..while u hate on my life I'm wiping my ass with this shit here haha
BEFORE YOU GO
PHOTO GALLERY
101 NBA Posterizations