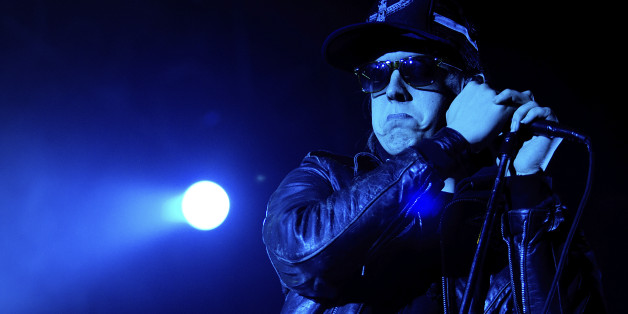 This isn't it for The Strokes: In an email to fans, Wiz Kid Management teased that the rock quintet will return with new music in 2014.
"[W]hile The Strokes are toiling and writing, looking at 2014 for a return to the scene, Albert Hammond Jr. has been busy on his solo EP which was released world-wide digitally on Julian's Cult Records label," read the note. Hammond Jr., the group's guitarist, is embarking on a short North American tour in November.
The idea that new Strokes songs could be coming soon is good news for the band's devotees. Not only do The Strokes often take their time between new albums (this year's "Comedown Machine" was released two years after the group's previous effort, "Angles"), but there was some speculation that "Comedown Machine" could be their last collaboration together.
"A conspiracy theory: 'Comedown Machine' is the last album the Strokes are due to deliver RCA under their current contract. The band could very well re-sign with RCA, sign somewhere else, or issue their future records independently," Grantland's Steven Hyden wrote in a piece on the band. "This could also be the last record the Strokes ever make -- which, given the record's low-key release and the band's nonexistent touring schedule, doesn't seem outrageous to suggest."
For fans, that piece is required reading. Find it here. More Strokes updates can be found at the official band website.
PHOTO GALLERY
Celebrity News & Photos