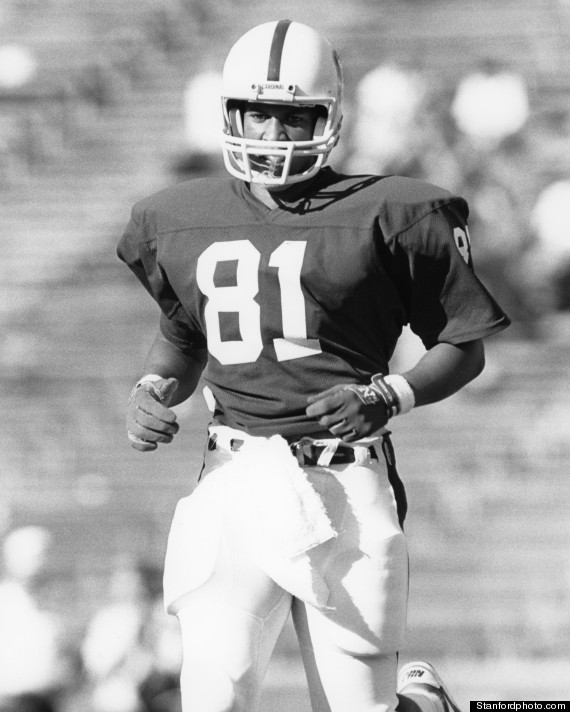 This varsity football player was a tight end for Stanford University. Some of the stats from his senior year include 13 catches, 162 yards, and 1 touchdown. He would later become a Rhodes scholar studying at Oxford University and continue into a law career, and ultimately politics.
This week, he made history becoming one of four African-Americans to be elected to the Senate.

Can you guess who this is? Click through to see the reveal. It's New Jersey Senator-elect Cory Booker.
See him in action in his college days by checking out this highlight reel below: