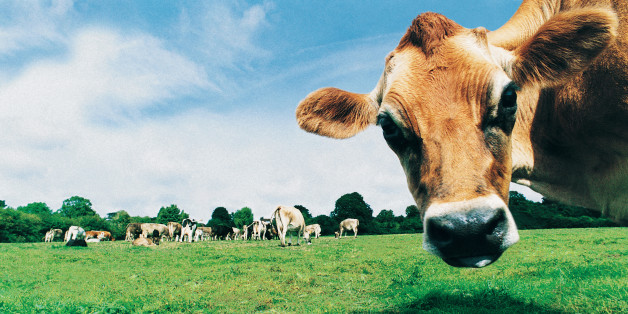 Two New Jersey cows on their way to a slaughterhouse made a break for freedom Tuesday night. The two bovines escaped from their trailer pen in Paterson, causing a little chaos and traffic congestion.
The two 300 lb. cows, who spent a few hours sight-seeing together in Montvale, were eventually corralled by animal control officials and police. The female brown cow was apprehended Tuesday around 9 p.m., but the bull managed to evade capture until Wednesday afternoon when authorities caught up with him near the Garden State Parkway.
"It was quite the chase for quite some time," Tyco Animal Control officer Carol Tyler said in an interview with the Star-Ledger. "They're not easy to catch."
The daring bovines will now spend the rest of their days on Abma's Farm in Bergen County where it looks like they'll serve their time in the family-friendly petting zoo.