When it comes to dressing inappropriately in the workplace, focus tends to be placed on women. Whether it's too-short skirts or overly bold makeup, women's style decisions are under the microscope.
But what about the men? Lauren A. Rothman, a stylist and author of the new book "Style Bible: What to Wear to Work," says men are committing plenty of workplace errors, too. In fact, some of the more egregious (and gross) grooming sins belong to the guys, from unruly chest hair to sweat stains on dress shirts.
So what are the pitfalls working men should avoid? Lauren breaks down 7 grooming mistakes guys are making in the office.
1. Unkempt nails
Your nails should be clean and trimmed. It's really non-negotiable.
2. Patchy chest hair
"Chest hair on a lot of guys is patchy," Lauren points out, "and patchy chest hair is just not cute." If it's not growing out evenly, just wear an undershirt or button up your oxford shirt.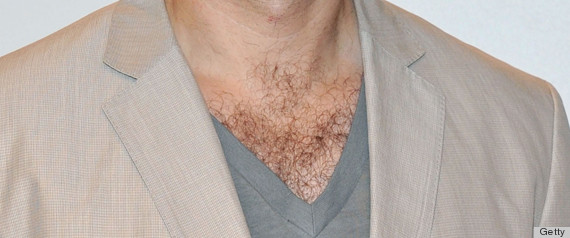 3. Dry, flaky skin
Just because most fruity-scented lotions and fluffy creams are marketed to women doesn't mean men don't need to moisturize. Dry skin flatters no one.
4. Unruly body hair
"Nose hairs, wild eyebrows and ear hair need trimming," Lauren tells us. Always.
5. Untidy facial hair
"Pick a style and go for it," Lauren says. "Once you have a job, it's not about experimenting, where one day you have a mustache and one day you have a goatee and one day you're shaved." Also, remember to trim your facial hair and keep it neat.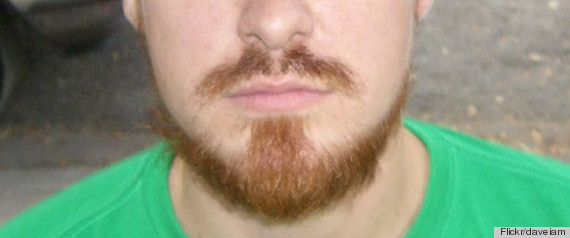 6. Patchy balding hair
"Once you are starting to lose your hair, you really need to make a decision on what's next for you," Lauren tells us. "In fact, it's an opportunity -- you get a second chance to decide your image. Are you going to go for a buzz cut and let it go? Are you going to go for some sort of new hairstyle?" Make a choice and stick with it. Just don't try to grow out patchy hair.
7. Poor scalp maintenance
If you do choose to embrace the bald, don't forget to care for the skin on top of your head. "Scalp maintenance is important," Lauren intones, "so you've got to moisturize. When you are seated in a room, and a woman is the one walking around, if she sees dry crackly skin on your head, trust me, that is disgusting."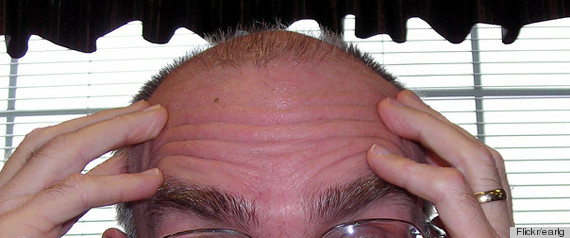 Oh, and don't wear any of this:
PHOTO GALLERY
10 Clothing Items Co-Workers Find Offensive
Want more? Be sure to check out HuffPost Style on Twitter, Facebook, Tumblr, Pinterest and Instagram at @HuffPostStyle.