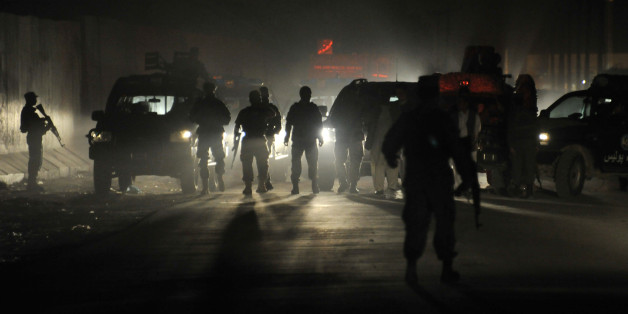 KABUL, Oct 19 (Reuters) - The future role of U.S. troops in Afghanistan after 2014, to be set down in a bilateral accord, will be put to an assembly of some 3,000 tribal elders and other prominent people next month, organisers of the meeting said on Saturday.
Organisers of the meeting, known as the Loya Jirga, said it would take place around Nov. 19-21. President Hamid Karzai last week said only the assembly had the authority to decide on the agreement.
Most combat troops are to be withdrawn from the country next year. The draft bilateralaccord contains provisions believed to be contentious to Kabul. These include a U.S. demand to retain legal jurisdiction over its troops who stay on in Afghanistan, which would give them immunity from Afghan law.
(Reporting by Mirwais Harooni; Writing by Jessica Donati; Editing by Ron Popeski)
BEFORE YOU GO
PHOTO GALLERY
Recent Violence In Afghanistan (Warning: Graphic Images)