This, ladies and gentlemen, is the Nada Fight Festival in Himeji, Japan.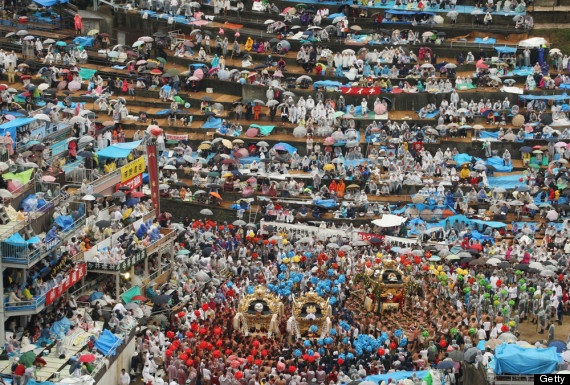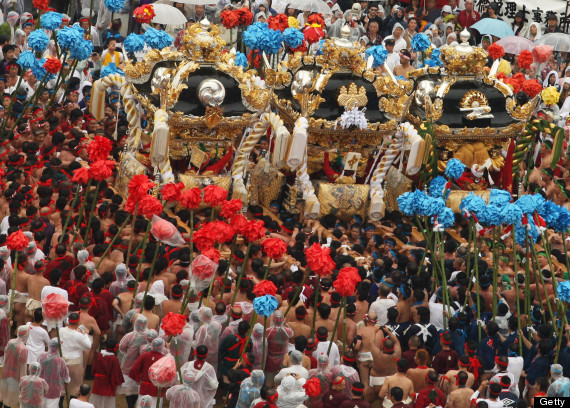 During the festival each October, teams of men carry portable shrines through the streets.
The shrines weigh about two tons each, so it's pretty tough to hoist them.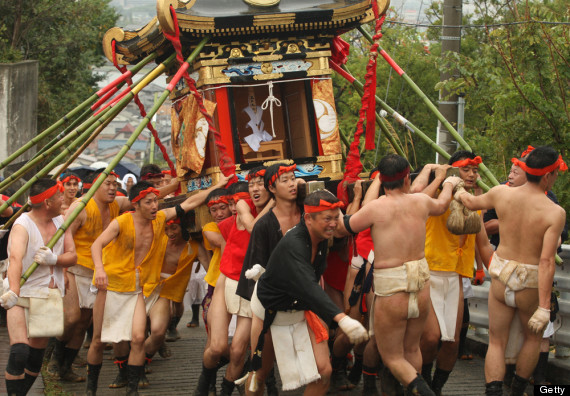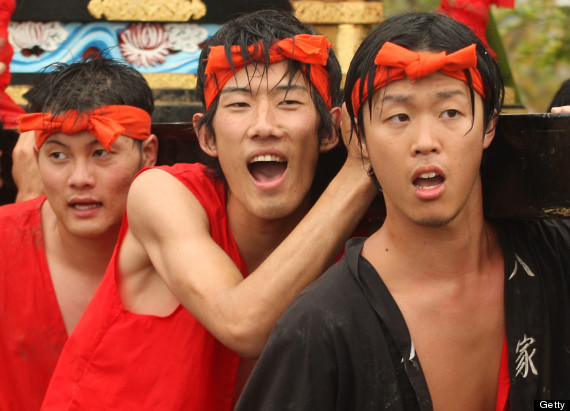 Tradition says that the gods feel happy when shrines bump into each other, so the men try their best to make that happen during the parade.
Teams don bandanas for epic shrine-banging battles, which are a physical challenge for obvious reasons.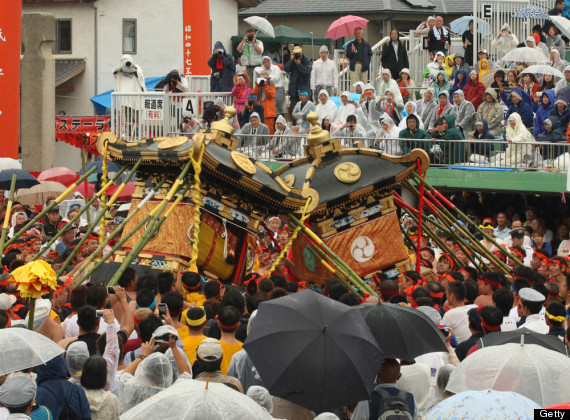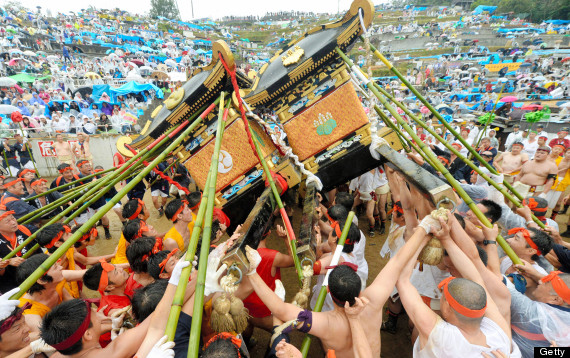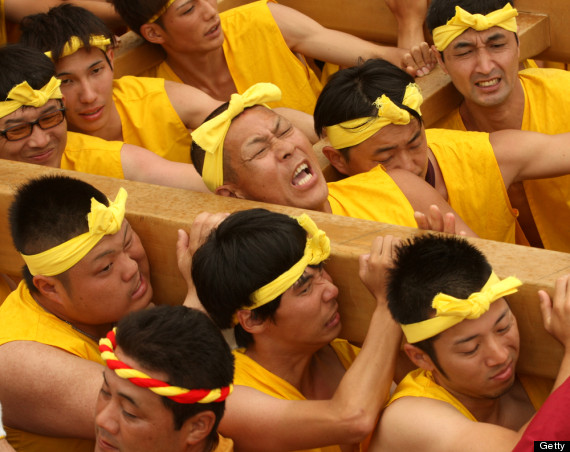 People make very beautiful pom-poms to cheer for their team.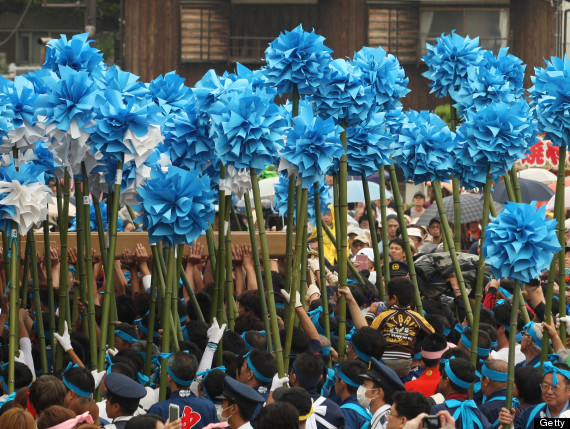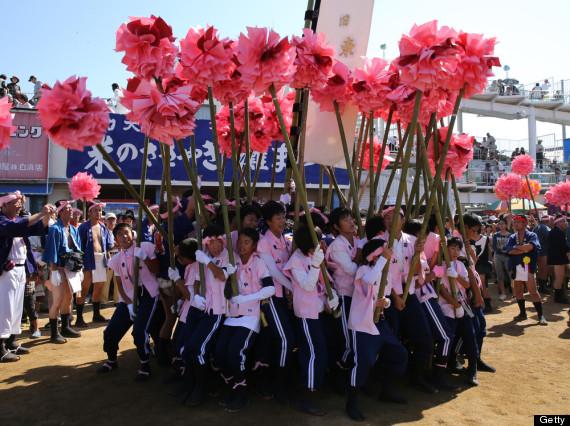 ...and for reasons that remain obscured, some attendees sport diaper-like loincloths.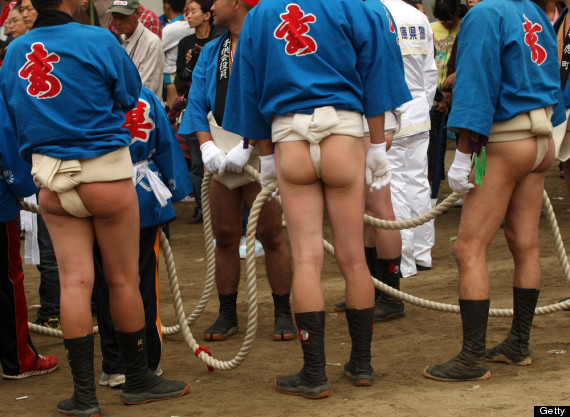 When the battle is done, everybody performs a ritual washing in the sea.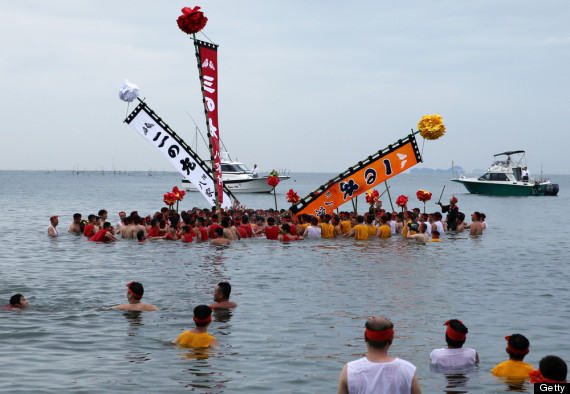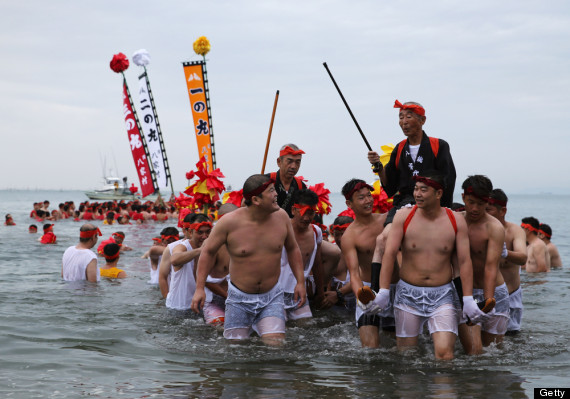 ...and then there is a warm ritual fire near which everyone becomes fully clothed.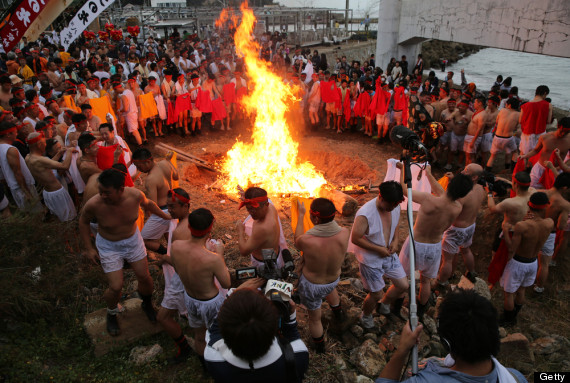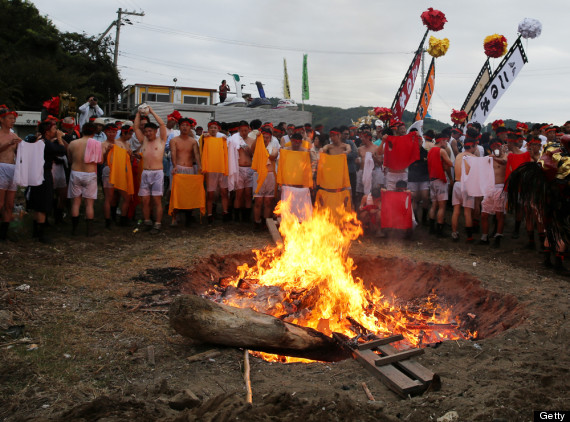 What an awesome Nada Fight Festival! See you next year!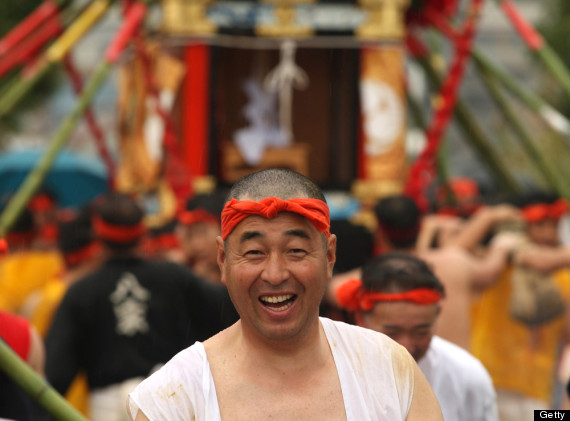 BEFORE YOU GO
PHOTO GALLERY
Mount Fuji Climbing Season Begins