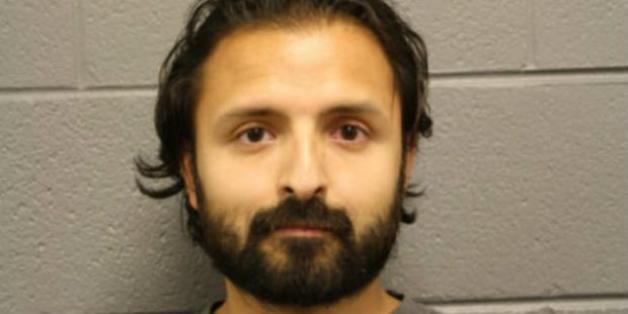 A Chicago man accused of stabbing his sister's dog to death told police he was prepared for an "epic battle. Like fighting Satan," prosecutors say.
Andres Duran, 29, was ordered held on $150,000 bond Sunday after he was charged with aggravated cruelty to animals and animal torture for the Wednesday incident at his sister's home in the Northwest Side neighborhood of Portage Park.
An Assistant State's Attorney and court records indicate Duran became so "enraged" he fatally stabbed his sister's 4-year-old German Shepherd, Diesel, DNAinfo Chicago reports.
"I stabbed Diesel in the side, and he was not dying fast enough, so I stabbed him in the neck," Duran allegedly told police. Diesel allegedly bit Duran before dying.
Citing police, the Tribune said Duran was trying to hide the crime by cleaning up the bloody scene when he heard his brother-in-law come in.
"I was waiting for him to get in with my knife in my hand," Duran told police.
Instead of fighting, Duran reportedly left the house to get rid of the knife and bloody clothes. Reports indicate Diesel's body was found in a suitcase outside the home, near the garage.
According to the Sun-Times, Duran eventually turned himself in on Saturday; his arrest record said he was carrying a high school ID, a jury summons, miscellaneous writings and a "black case containing throwing stars."
BEFORE YOU GO
PHOTO GALLERY
Crime In Chicago