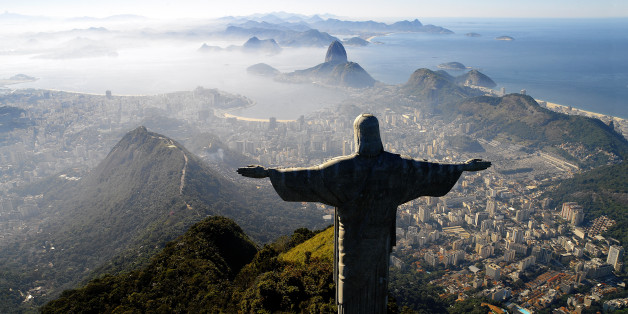 HOUSTON, Texas — Brazil, a festive land of vast resources and seemingly great prospects, has had a lousy year. Many hope Monday's sale of its vast Libra offshore oil reserves will turn the tide.
So what's got the South American giant down? For one, corruption scandals have tarnished the country's high-flying elite. Even Eike Batista, only recently feted by the media as a cross between to John D. Rockefeller and Sean "Puffy" Combs, is bleeding billions, his empire near bankruptcy.
The economy, big enough to place Brazil at the head of the club of would-be superpowers known as BRICS (also including Russia, India, China and South Africa), has sputtered. After a decade of annual GDP growth in the 6 percent range, Brazil barely grew at all in 2012 and this year, too, looks grim — or at least a very un-BRICS-y 3 percent.