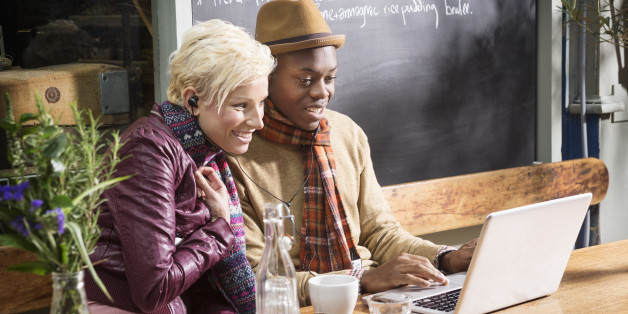 Hoping to end its game of Whac-A-Mole with Internet cafes that open as quickly as they close, the city has asked Assemblyman Rudy Salas, D-Bakersfield to consider authoring state legislation outlawing the establishments.
Ward 7 Councilman Russell Johnson told the city's Safe Neighborhoods and Community Relations Committee on Friday that he sought Salas's help fighting 12 Bakersfield Internet cafes.
Explanations vary, but cafe owners typically say their businesses offer low-cost Internet access to the computer-less, and a legal sweepstakes similar to the McDonald's restaurant Monopoly game.
City officials say the cafes are outlets for illegal gambling, and compare computer software most use to "Las Vegas-style electronic slot machines."
The Kern County District Attorney's office is awaiting two appellate court rulings expected as soon as next month, to strengthen its legal footing, before filing cases against the cafes.
The rulings can't come soon enough for committee members, who learned from Bakersfield police Lt. Jorge Gomez on Friday that while three Internet cafes have closed, three more have opened.
"The committee and the council are making progress -- baby steps, but we're getting there," City Attorney Ginny Gennaro said, referring to mention in a police memorandum that "none of the (cafes) had excessive calls for service" in the last six months.
"They're going to continue to proliferate until we get clarity in the law. Either that's going to be a ruling from the judge or legislation carried by our local assemblyman," Johnson said in an interview. He, too, said the fact that even three cafes have closed "is a positive development."
"I don't remember it being a problem when I was on the city council," said Salas, who represented Ward 1 from November 2010 to November 2012. "Rather than waiting for the courts, we'll see what our legislative counsel says."
The assemblyman said he should learn within the next month whether new legislation is needed. If so, he could introduce language pertaining to the cafes, possibly a new bill, in March.
Johnson, who chairs the committee, comprised of three Bakersfield City Council members, also asked Gennaro to report back to the committee in November on Senate Bill 678, a two-year bill introduced earlier this year by state Sen. Lou Correa, D-Santa Ana, which deals with authorizing intrastate Internet poker.
Johnson said language in the bill could legitimize Internet cafes, and he asked that a letter be drafted from Mayor Harvey Hall, opposing it. ___
BEFORE YOU GO
PHOTO GALLERY
Free Wi-Fi Cafes In Los Angeles