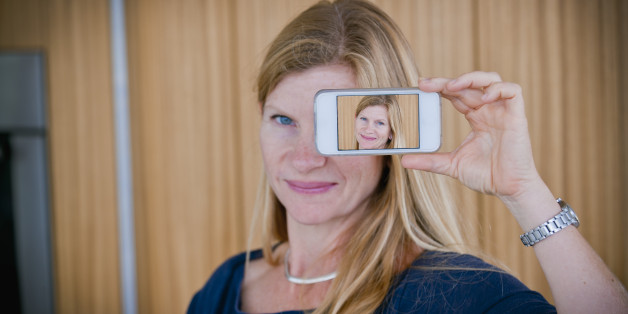 It's about time someone started legislating selfies. A Michigan bill would legalize photos in the polling place.
Introduced in March, House Bill 477 would add language to the state's election law stating that "an elector may use a camera, including, but not limited to, a cellular telephone camera, in a polling place to take a photograph of himself or herself."
However, while duckface seem to be perfectly legal under the proposed legislation, proud voters still couldn't snap shots while they were in the voting booth, or of their actual ballots.
States have varying laws regarding photography at polling places. Michigan law currently prohibits using cameras and recording devices in polling places.
According to the Detroit Free Press, bill sponsor state Rep. Andy Schor (D-Lansing) said that, "people are proud of voting" and should be allowed to share pictures of themselves on social media.
The bill remains in committee.
It's not the only oddball legislation -- the Free Press compiled a list of the strangest state bills under consideration. We have to say, Rep. Tom McMillin's (R-Rochester Hills) proposal to make the legislature a part-time body isn't the craziest of ideas, if they have time to draft all these bills.
BEFORE YOU GO
PHOTO GALLERY
Real, Ridiculous State Laws Not Really Enforced