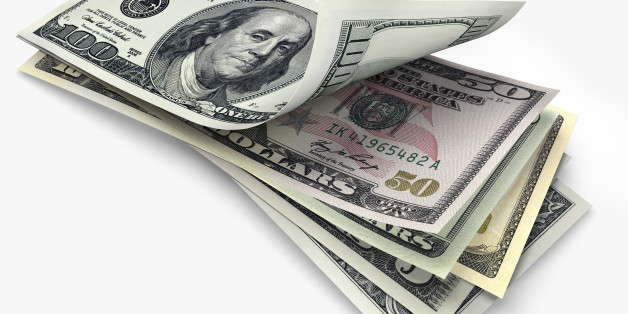 A New Jersey homeless man who returned a hefty amount of cash he found on the street has gotten every last bit of it returned to him.
While walking in Hackensack last spring, James Brady, who had fallen on hard times back in 2001, came upon an envelope on the sidewalk filled with $850. He immediately turned it in to the police, the Record reported.
"Even though I was homeless, I thought there are people out there who could be worse off," the 59-year-old told the paper. "I had my mother's voice in my head: 'It's not yours.'"
Once it wasn't claimed after the six-month holding period, officers called Brady in on Friday and gave the money back to him.
But Brady's luck had already started to turn even before he got the cash back.
In July, the former news photographer secured an apartment through a county Housing Authority voucher program.
Now that he has some extra dough lining his pockets, he already has some ideas on how he's going to spend it. He's going to buy a bath mat for his new place, special sneakers that will help his foot condition and an Italian combo or turkey sandwich, according to the paper.
He's also going to be honored by the City Council.
Brady is just one of a number of people living on the streets who would never take money that didn't belong to them, no matter how dire their circumstances were.
After finding a backpack in a Boston mall filled with more than $40,000 in September, Glen James didn't hesitate to turn in the bag even though it could've completely changed his life, the Boston Herald reported.
"Even if I were desperate for money, I would not have kept even a … penny of the money I found," the homeless man said in a statement.
So impressed with his honesty, Ethan Whittington, a complete stranger living in Virginia, decided to launch an online fundraiser to help James.
To date, it's raised more than $150,000.
"Mr. James has restored my faith in humanity," wrote one donor who gave $10.

BEFORE YOU GO
PHOTO GALLERY
People Receive The Best News Ever