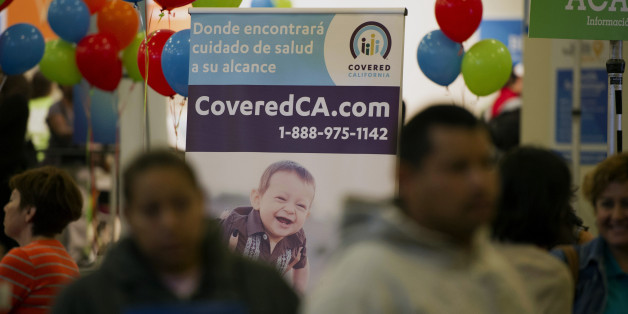 President Barack Obama used Monday – originally planned to be first day of a week devoted to signing up Latinos for health insurance coverage – to remind Americans the Affordable Care Act is not about how well a website works.
"We did not wage this long and contentious battle just around a website. That's not what this is about," Obama said. "We waged this battle to make sure that millions of Americans in the wealthiest nation on Earth finally have the same chance to get the same security of affordable, quality health care as everyone else."
His effort to respond to criticism of the troublesome website created so people could shop for health care came after the White House said it was delaying the full launch of the Spanish-language site, CuidadoDeSalud.gov, until planned for this week. The English-language site, HealthCare.gov was launched Oct. 1.