The Broncos brutal 39-33 loss to the Colts on Sunday was due to many factors, but the photo that surfaced of the sack by Indianapolis Colts' outside linebacker Robert Mathis really sums up Manning's homecoming, Sunday night.
Ouch: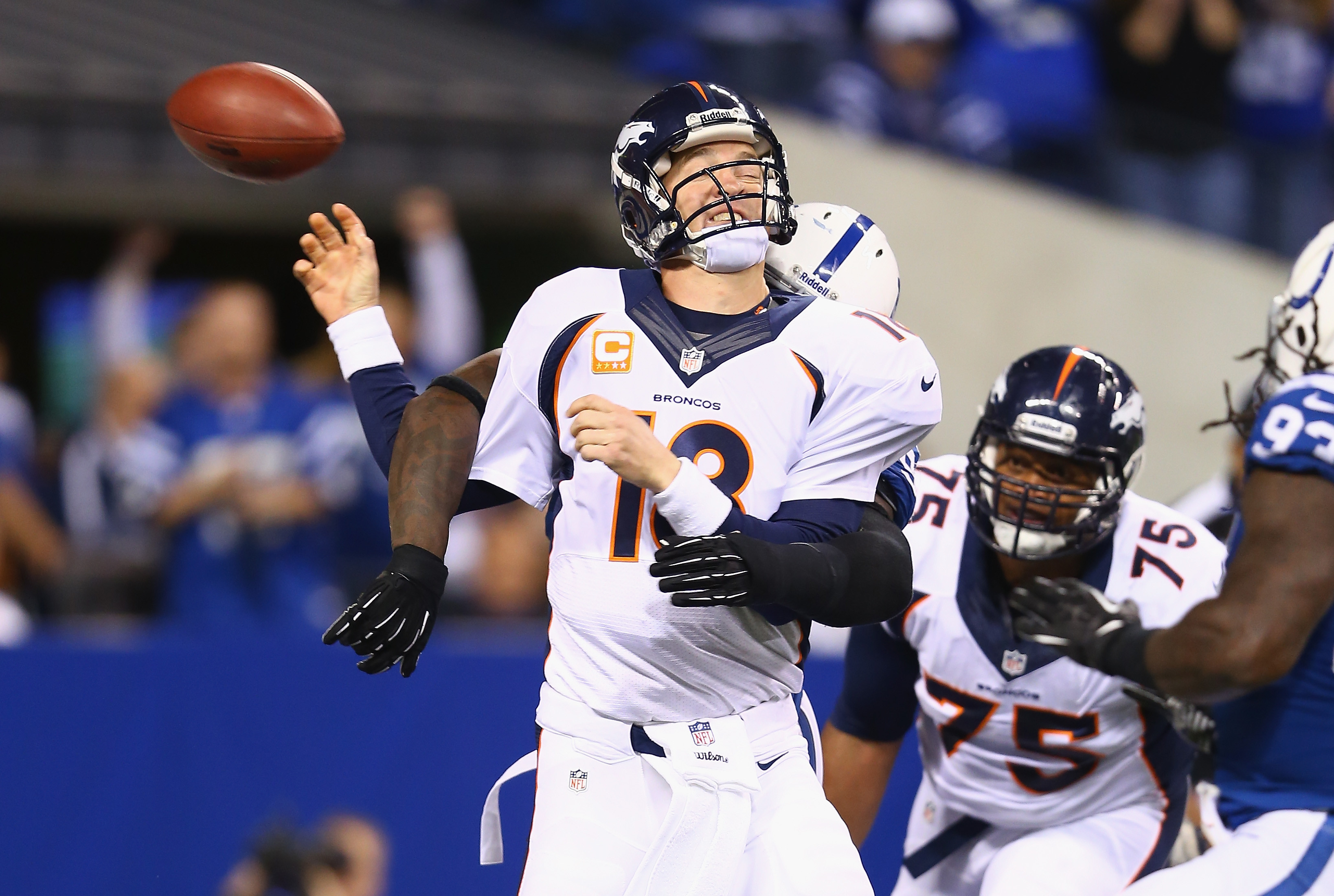 Peyton Manning #18 of the Denver Broncos fumbles the ball as he is hit during the game against the Indianapolis Colts at Lucas Oil Stadium on October 20, 2013 in Indianapolis, Indiana. (Photo by Andy Lyons/Getty Images)
Here's another view of the play:
(GIF via BuzzFeed Sports)
Mathis' strip sack in the second quarter was a big one for Indy, but arguably a bigger one for Mathis himself, who was Manning's former teammate when number 18 was still a Colt. Naturally, sacking Manning during Colts' practice was off-limits, but on Sunday night, Mathis -- who has 101 sacks over an 11-season career -- got a chance to do just that.
"That's my job, that's how I help my team," Mathis said after the game and about the sack of his former quarterback. "It felt good."
BEFORE YOU GO
PHOTO GALLERY
PHOTOS: NFL Week 7