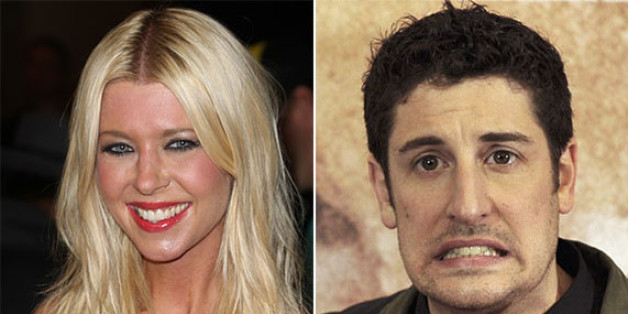 Uh oh ... it looks like there's trouble in "Taradise."
Yesterday, actress Tara Reid tweeted some fighting words to her "American Pie" co-star Jason Biggs.
@JasonBiggs it's really sad I just landed in LA and the first thing I read about you that you are calling me a hot mess.i I've supported u !

— Tara Reid (@TaraReid) October 20, 2013
Reid is likely alluding to Biggs' October 8th appearance on Bravo's "Watch What Happens Live!" During the taping, host Andy Cohen asked the "Orange Is The New Black" actor to come up with prison names for his old costars. When Reid was mentioned, Biggs playfully replied with "hot mess."
Clearly, the jab didn't sit well with Reid and Biggs has yet to apologize. It sounds to us like someone needs a slice of humble pie.
UPDATE:
It comes as little surprise that Biggs was indeed playing around. He sent out a response to Tara's tweet this afternoon:
@TaraReid I love u Tara, it was a joke! Didnt mean to offend, Totally kidding around! it was a game! Xoxoxo

— Jason Biggs (@JasonBiggs) October 21, 2013
Hopefully the feud is finished.
BEFORE YOU GO
PHOTO GALLERY
Celebrity Feuds