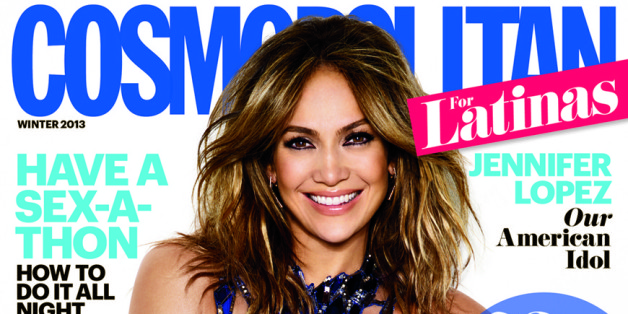 Thousands of teen girls may look up to Jennifer Lopez today, but the international superstar and Latina icon still remembers who 'Jenny from the block' idolized growing up.
With an electric blue dress and playful smile, J.Lo graces the cover of Cosmopolitan for Latinas' Winter 2013 issue and tells the magazine not only what she loves about being Puerto Rican but who her Latina hero was when she was just a young inspiring artist.
When asked what she considers to be the best part of being Latina, Lopez recalled her childhood in the Bronx and what it was like being raised in a Puerto Rican household.
"I love the family that I grew up in," the artist and producer told Cosmopolitan for Latinas. "The strength and passion and the heart that we bring to things and then they way I was raised -- the intense love we demonstrate."
Growing up in New York and dreaming of being in the spotlight, J.Lo remembers one movie in particular that resonated with her.
"I was really moved watching 'West Side Story' as a young girl and seeing Puerto Rican stars in it," Lopez told the magazine.
Despite the film's often stereotypical portrayal of Latinos in Spanish Harlem, the star says she was felt drawn to one actress in particular.
"Even though it wasn't the best depiction of us, they still have the passion and love that I relate to -- not to mention the singing and dancing! Rita Moreno became a hero to me," Lopez said of the Puerto Rican actress who won an Oscar for her role as Anita in the film.
In addition to her music, J.Lo has taken several roles on the silver screen and made her way behind the camera to produce the ABC family series, "The Fosters." In July, the star also launched NUVOtv network in the hopes of empowering the Latino community.
"There's a big revolution going on, it's like a media and cultural revolution of Latinos here in the United States," Lopez said in a communications convention before NUVO's launch, according to the Associated Press. "We're realizing our power. We're realizing that we matter here. You know, we're not just, you know, the guys working behind the scenes in the kitchens and as a plumber."
Check out photos from the Cosmo for Latinas issue below and more inside the magazine when it hits newsstands on Oct. 29: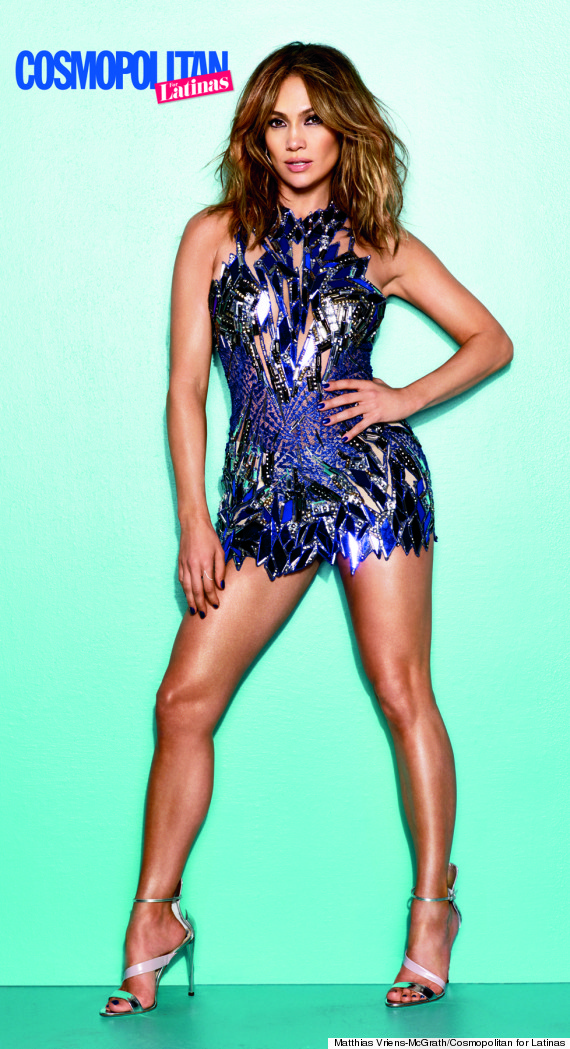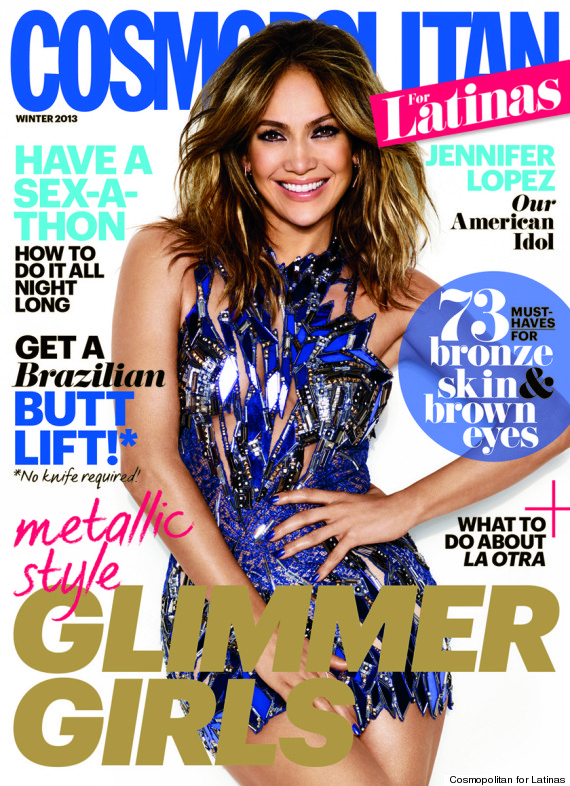 BEFORE YOU GO
PHOTO GALLERY
Jennifer Lopez Through The Years