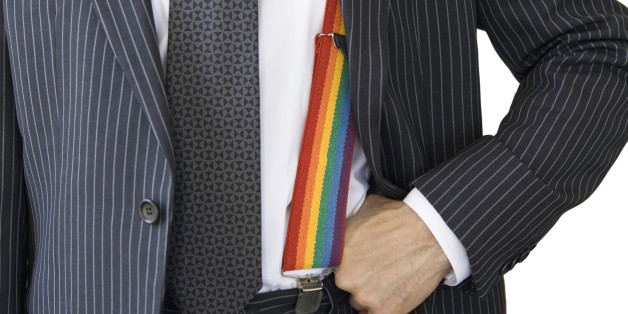 Investors looking to put their money in companies that support LGBT employees now have a tool to do so.

The financial services company Credit Suisse just announced the launch of its LGBT Equality Index, making it the first index of public company stocks based on companies' LGBT-friendliness.
According to the Human Rights Campaign, a company's LGBT-friendliness may be measured by recruitment at LGBT-focused job fairs, participation in LGBT philanthropies and public announcement of LGBT workplace support in advertisements.
Representatives from the firm said they were excited to create a product that encourages financial support of LGBT-friendly companies.
"We believe that companies that engage in and have good top-level policies regarding LGBT employees should see a positive bottom-line economic impact as a result," Credit Suisse's Eric Berger said.
In May, the firm sponsored a University of California, Los Angeles study to evaluate what sort of positive outcomes result from a company's LGBT-supportive policies. The findings linked it to greater job commitment, improved workplace relations, increased job satisfaction and improved health among LGBT employees. Furthermore, LGBT employees at such companies were more likely to be open about their sexual orientation at work.
The firm hopes this new index may shed some light on whether that resulting workplace happiness translates to higher revenues.
"We are very pleased to be launching an Index that tracks the economic impact of LGBT-supportive policies," Credit Suisse's Timothy O'Hara said.
BEFORE YOU GO
PHOTO GALLERY
25 LGBT-Friendly Products & Companies Targeted By Boycotters