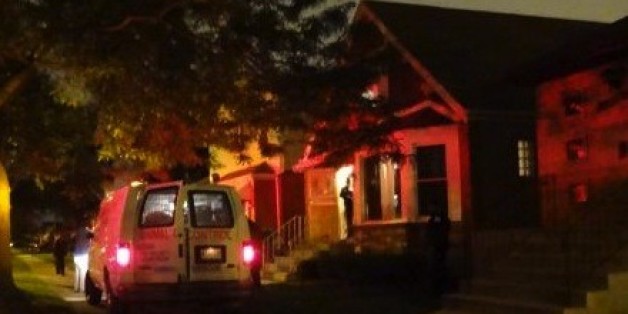 A Chicago woman who was critically injured and almost lost her leg in a pit bull mauling Friday night is slowly recovering at an area hospital.
Marilyn Grimes, 64, was taken to Stroger Hospital in critical condition Friday, but had improved to stable condition as of Monday evening, a hospital spokeswoman confirmed to NBC Chicago.
The spokeswoman added she didn't expect Grimes to be well enough to talk about the attack until at least the end of the week.
"I'm grateful to God that she's well. That she's recovering," said Grimes' cousin, David Carter. Carter described his cousin to ABC Chicago as a local singer and actress who loves animals.
Grimes was injured as she tried to protect her pet Chihuahua from three pit bulls that attacked as she walked through an alleyway of her Calumet Heights neighborhood around 7 p.m. Friday, according to DNAinfo Chicago.
The three pit bulls, which neighbors say must have escaped from behind the padlocked door where they're normally contained, eventually killed Grimes' Chihuahua and turned on her when she tried to shield the small dog.
Neighbors said the dogs "chewed the whole leg to the bone," and indicated doctors said Grimes could have lost her leg.
Katesha Curtiss, the pit bulls' owner, was also injured by the dogs when she tried to come to Grimes' rescue. The 22-year-old Curtiss lives around the corner from Grimes and says she's known her neighbor since she was a girl.
"I just want to tell Ms. Grimes, 'I'm here for you.' I'm sincerely sorry. From the bottom of my heart, I'm not a bad person," Curtiss told ABC. "I know things happen. I just hate that this had to happen to her."
Curtiss, who was injured and hospitalized with bites as well, was issued several citations after the attack. Police cited Curtiss with three counts of failing to restrain an animal, three counts of failing to procure dog licenses, and three counts of failing to procure rabies vaccinations for the dogs, according to DNAinfo.
Animal Care and Control took the pit bulls after the attack. Curtiss told Fox Chicago she got the dogs to protect her family after a series of break-ins in the neighborhood but now says she doesn't want the dogs back.
BEFORE YOU GO