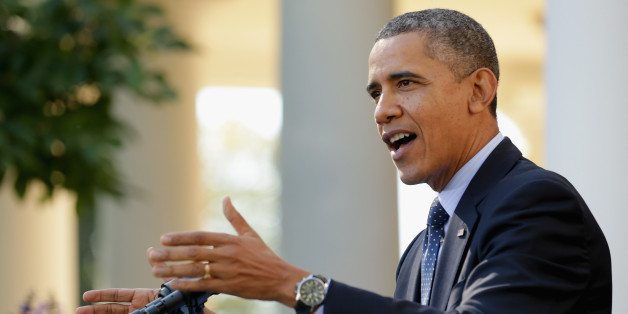 WASHINGTON -- In a video address to his most ardent supporters on Tuesday, President Barack Obama acknowledged that there were shortcomings with HealthCare.gov, the glitchy website where people are supposed to be able to buy insurance under the Affordable Care Act. But he also steadfastly defended the law, noting that there are a number of regulatory reforms that have been put into place, and listing some success stories that have resulted from those changes.
The video pitch, made to Organizing for Action volunteers, includes a direct plea from the president to help spread the word about the law's benefits.
Critics of Obamacare and those dismayed by the rollout of the federal health care exchange website have knocked the president for not being more open and contrite about the launch's failures. This OFA video -- much like the president's Rose Garden press statement on Monday -- doesn't shy away from the bumpy rollout, but doesn't dig in too deep either.
"By now you have probably heard that the website has not worked as smoothly as it was supposed to," the president says in the video. "But we have people working overtime in a tech surge to boost capacity and address the problems. And we are going to get it fixed. It is important to remember though that the Affordable Care Act is much more than a website."
Health care reform depends, in part, on signing up young, healthy people through the newly created exchanges. So it's not shocking that Obama is working to buck up the morale of his supporters -- he needs them to help encourage friends, families and associates to not let the frustrating website experience stop them from eventually enrolling if they buy insurance on the individual market.
"I'm asking for your help," he says at one point.
BEFORE YOU GO
PHOTO GALLERY
Health Care Reform Efforts Throughout History