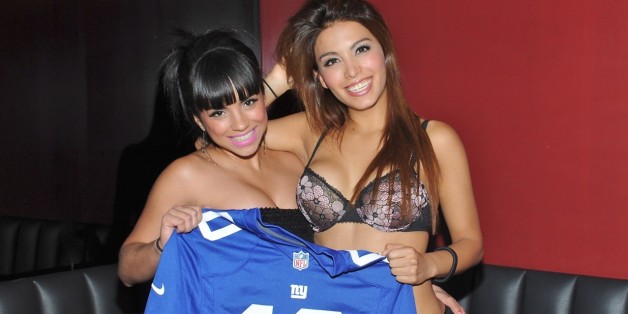 Good news for New York Giants fans who like to mix their football with female flesh: Rick's Cabaret New York, the strip club that stopped showing Giants games because they were spoiling the mood, announced Tuesday that it will put the games back on its TVs.
After a 0-6 start, the Giants defeated the Minnesota Vikings on Monday night for their first victory.
"It was upsetting to watch the Giants lose every week, and that's why we stopped showing their games," Rick's Cabaret employee Monica explained in a written statement. "But now they've won their first game and we will put them back on our TVs."
Things got so bad during the Giants' losing streak that one stripper complained customers weren't noticing her new breast augmentation, Busted Coverage previously reported.
But now that the Giants have notched a victory, no hard feelings, according to another topless dancer. "Eli Manning and the Giants are out of the doghouse," stripper Vida said. "We've always loved Eli and we think he has turned things around."