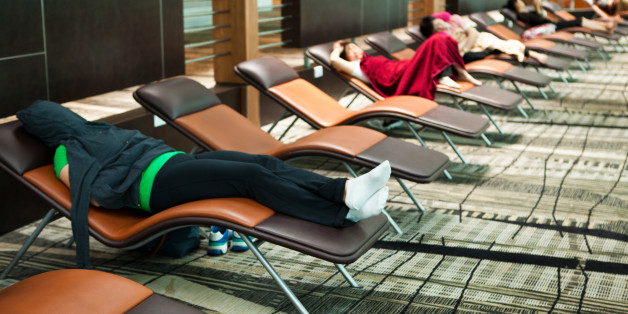 You may think airports are primarily about one thing: shopping.
That's right. Not flying -- that's what you do after you've had your credit card stretched on gallon bottles of duty free eau de parfum and single malt.
But there's yet another activity -- or, rather, inactivity -- apparently important for rating airports: sleeping.