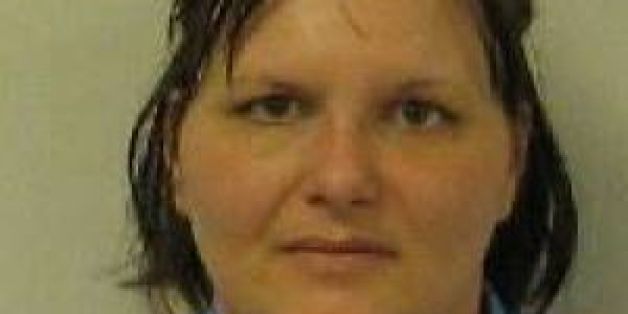 A woman who charged a Hanover County pastor $200 for sexual acts after he answered an online advertisement last year for her services pleaded guilty Tuesday to an extortion plot that drained the pastor's church of nearly $200,000.
Describing herself in court Tuesday as "self-employed," Tonya Michelle Farnsworth was chipper and upbeat in a brief appearance in Hanover Circuit Court.
Farnsworth, who celebrated her 34th birthday this month, is believed to be cooperating with authorities who also have charged Chris Allen Phillips, 50, a former youth pastor at Mechanicsville Advent Christian Church, with embezzlement.
Phillips is scheduled to go to trial Nov. 25. Both face up to 10 years in prison.
Senior Assistant Commonwealth's Attorney Angela O'Connor offered into evidence what she described as "two reams" of documents obtained by Hanover investigators, which carry text messages and other forms of communication between Farnsworth and Phillips that describe Phillips' entrapment and
his dutiful, daily visits to Farnsworth's western Henrico County residence, where he deposited money.
O'Connor, in a long summary of the case, described how after the sexual encounter at Farnsworth's home in the 4000 block of West End Drive, Farnsworth accused Phillips of stealing $550 from the home and promised to make public pictures of her and Phillips having sex.
Phillips denied taking the money and bitterly objected as Farnsworth threatened to go public with the Dec. 22 encounter.
O'Connor said the total payout to Farnsworth reached about $176,432.12 over a three-month period in early 2013. The money was placed in a black Lincoln Navigator a few yards from where Henrico schoolchildren are picked up each morning in buses.
When Phillips balked about paying Farnsworth, she struck, at one point posting online portions of text messages that Phillips and Farnsworth exchanged.
And she wrote to him: "Never trust someone with your fantasy that u intend (to) string along and screw over. No clue how you couldn't notice the big ... camera on my dresser. The world can see you at your prettiest."
Phillips eventually began working with investigators. As investigators oversaw their communications, he gained an admission from Farnsworth that he had paid her in excess of $100,000.
Phillips, 50, was arrested in May and released on bail, days after Farnsworth was located in Tampa, Fla., and arrested there. Phillips lived in the 8000 block of Studley Road, across the street from the church.
His status with the church was not clear Tuesday; a church official said after his arrest that Phillips had been placed on unpaid leave.
O'Connor and Hanover authorities declined to say whether the case remains under investigation. But O'Connor said in court that Farnsworth placed much of the blame on her boyfriend, who she accused of receiving the money and providing drugs to Farnsworth.
Farnsworth, who went by several aliases, is scheduled to be sentenced in January.
bmckelway@timesdispatch.com (804) 649-6601 ___
BEFORE YOU GO