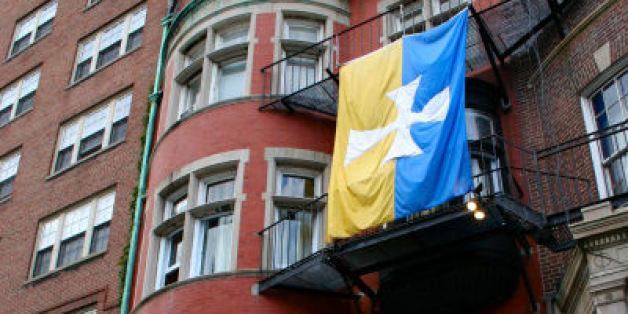 Many fraternities at Massachusetts Institute of Technology cannot have Halloween parties this year, if they're in Boston, at least.
MIT officials sent an email Friday to members of the Panhellenic Association, Interfraternity Council and Association of Independent Living Groups informing them that if they are located in Boston, they cannot hold social events or parties until the city issues new inspection certificates, according to the Boston Globe. There is no timeline about when that might happen.
The decision was made after Boston's Inspectional Services Department surveyed nine residences in the city and determined they can't guarantee safety at any of the homes when the number of guests exceeds the number of residents in the house, the Tech student newspaper reports.
Although MIT is nestled in Cambridge, many of the Greek houses and living groups are located just across the Charles River in Boston. Two-dozen fraternities, sororities and other independent living groups are located in Boston, according to WHDH.
View MIT FSILG Community in a larger map
The Tech reports this move will impact 19 of the university's 27 fraternities, 3 of the 6 sororities, and 2 of the 6 independent living groups.
The decision came a month after an 18-year-old student survived a four story fall at one of the MIT frats, but Senior Associate Dean for Residential Life & Dining Henry J. Humphreys told the Tech, "The concerns around assembly numbers are not related to a particular incident."
The email the Greeks and living groups received Friday warned the city of Boston is considering making the ban permanent, suggesting that if they decide to have a party anyway, it may be their last.
"So please, let's not test them on this to find out," the email said, according to the Globe. "We know this is a challenge, but we need to work through it together, not fight it."
BEFORE YOU GO