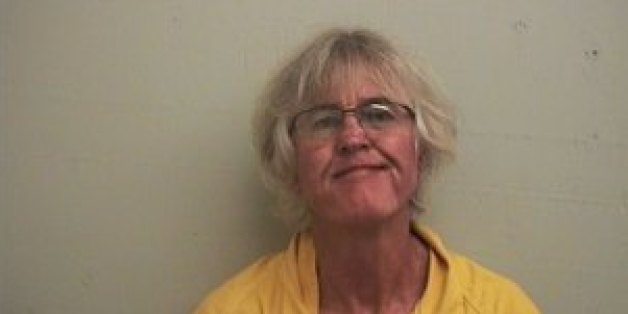 He wanted to be Homecoming queen, and now he's the belle of the ball -- in jail.
A 55-year-old man, later identified as Curtis J. Hutchings, was found in the parking lot of Belleville East High School in Illinois wearing a pink dress and makeup.
Students noticed the strangely dressed suspect in a car parked in the lot and believed he was involved in "lewd conduct" in the vehicle, Fox2Now.com reported.
Officers at the scene approached Hutchings' car and determined he had no legal reason to be on school property. They also noticed some unmentioned products in plain view that verified the "lewd conduct" described by students, according to the Belleville News-Democrat.
Hutchings was arrested and charged with one count of public indecency, CBS St. Louis reported.
He is currently in the St. Clair County Jail on $50,000 bond, KMOV-TV reported.
Hutchings isn't the only man recently arrested for crashing an event.
Last month, Kevin Gill was arrested for crashing a wedding in Lincoln, Neb. in order to strip naked and wave lettuce leaves.
CORRECTION: An earlier version of this story incorrectly stating it took place in Bellevue, Ill., not Belleville.

BEFORE YOU GO
PHOTO GALLERY
Over-Exposed