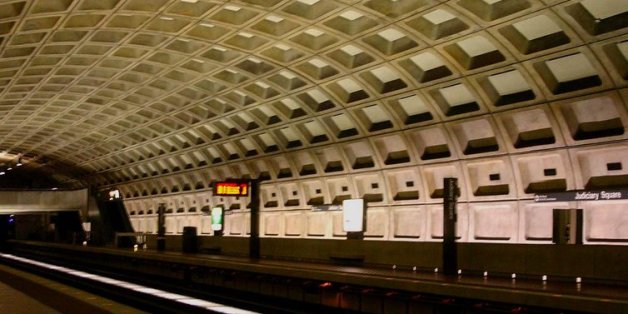 This piece has been updated.
WASHINGTON -- A man's body was found at a D.C. Metro station on Wednesday afternoon.
D.C. Metro Police said on Twitter that the man is believed to have been in his 30s. He was found at the Judiciary Square station at 2:45 p.m., and was pronounced dead at the scene.
MTPD at Judiciary Sq where the body of adult male was found behind the platform wall. Pronounced at scene. Investigation ongoing. #wmata

— Metro Transit Police (@MetroTransitPD) October 23, 2013
Metro spokesperson Philip Stewart told the Washington Post that it's not yet known how the man died, or how his body came to be at the Judiciary Square station. Metro police said on Twitter there is no sign of foul play, as yet.
Oct. 28, 10:43 a.m.: The man found dead at the Judiciary Square Metro station has been identified as 35-year-old attorney Okiemute Whiteru. A police spokesperson told the Washington Post that Whiteru's death was deemed to be an accident resulting from blunt force trauma:
Dan Stessel, a Metro spokesman, said Whiteru apparently fell off a wall between the platform and the side of the station, and landed under the platform level. It was unclear how long he had been there before his body was found.
This is a developing story...
Flickr photo by dbking, used under a Creative Commons license.