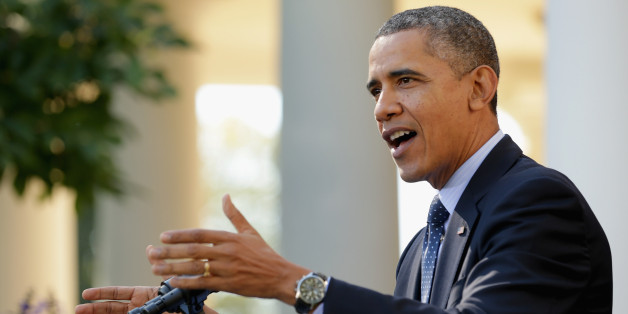 Views of President Barack Obama's health care law have risen slightly since August, despite the widespread technical problems associated with the launch of its online health care exchanges, according to a Gallup poll released Wednesday.
The poll finds that 45 percent of Americans generally approve of the Affordable Care Act, up from from 41 percent two months ago. Disapproval of the law, currently at 50 percent, remains roughly the same, with most of the newfound approval coming from those who were formerly undecided.
The rise in opinion was by far greatest among Democrats, 83 percent of whom now approve of the law, up 12 points since August. Support among independents rose by 4 points, to 39 percent, while support among Republicans remained steady at 11 percent.
Those aged 18 to 29 were the mostly likely to approve, with support falling among older age groups, particularly for those 65 and older.
The results align with those of other surveys taken during the shutdown, which also showed a very small increase in support for Obamacare.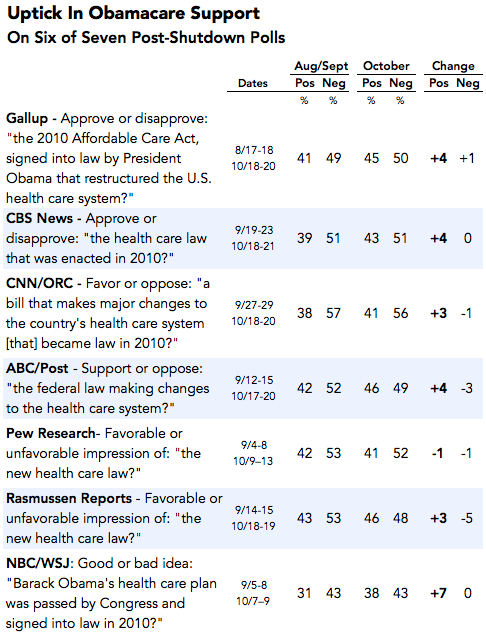 As HuffPost reported on Tuesday, five out of six other new surveys asking about approval of the health care law show a slight increase in approval of the law since September. The pattern across multiple surveys suggests that the effect is small, but real. Yet, the surveys' timing -- at a vulnerable political moment for the GOP, and largely before the recent spate of stories about issues with the HealthCare.gov website -- suggest that the uptick in approval may be fleeting.
The Gallup poll surveyed 1,528 adults between Oct. 18 and Oct. 20, using live phone interviews.
BEFORE YOU GO
PHOTO GALLERY
Lies And Distortions Of The Health Care Debate