 Bubblegum. Sugary sweet. Catchy as all hell. This must be ... POP!
Best known for stuck-in-your-head melodies and manufactured singing, pop music has pushed the envelope since its inception.
The genre once strayed to the dark side to get a rise out of fans -- rife with innuendos, NSFW language and provocative material.
Today, shock factor comes in the form of nudity, more NSFW language ... and foam fingers.
This raunchy rise makes us think: How much has pop music changed in the last decade? Below is a brief investigation of music star "credentials," then and now.
1. Rebellious Star
2003: Christina Aguilera was full-on in her "dirrty" phase a decade ago -- chaps and all.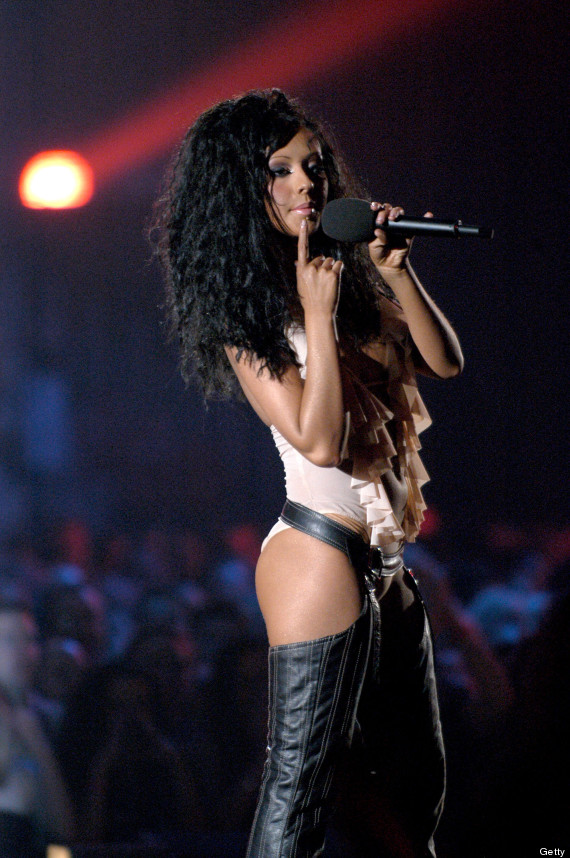 2013: Rihanna refers to herself as BadGalRiRi with good reason (pot smoking, TMI photo snapping and suggestive singing).

2. Most Popular Justin
2003: This one went to Timberlake. JT released his first solo album, "Justified," that year. He begged to "Rock Your Body" and began a journey to bring sexy center stage.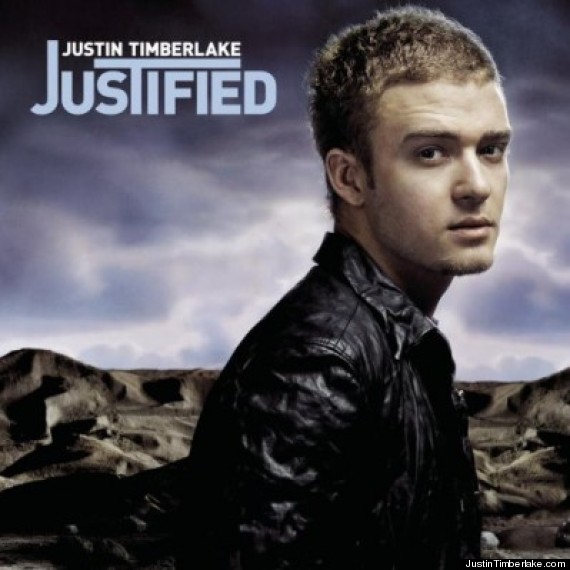 2013: Love him or hate him, there's no denying the era of Bieber is in full swing with his "Believe Acoustic" release. Not to mention the peeing in a bucket incident, possible underage drinking and other "bratty" antics.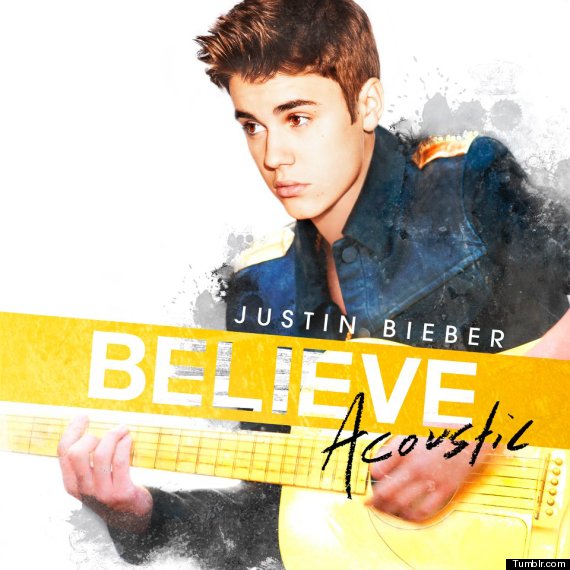 3. Girl Power Anthem
2003: Kelly Clarkson's "Miss Independent" was the jam of the year. This solidified her star status after her 2002 "American Idol" win.

2013: Katy Perry's "Roar" takes the cake. The singer follows her animal instincts and encourages us to be champions, too.

4. It 16-Year-Old
2003: Before becoming Mrs. Comrie and a mom, Hilary Duff was making a "Metamorphosis" from Disney star to daring music maven.

2013: Lorde is tearing up the charts with a mature demeanor and mysterious appearance -- such a welcomed change from her over-sexed peers!

5. VMAs Shocker
2003: This historic show was all about the famous Madonna/Britney/Christina kiss. (So innocent, right?)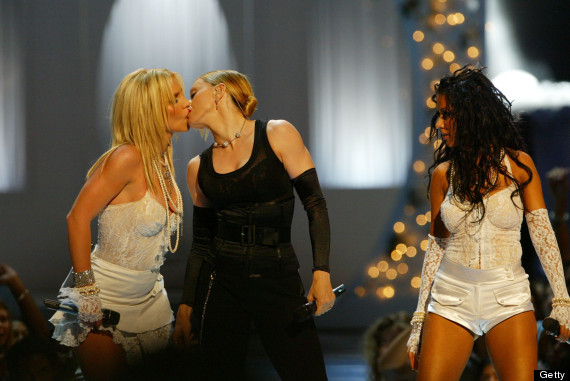 2013: We wish the Miley Cyrus and Robin Thicke performance could be erased from memory. If only. 6. Music Innovation
2003: Can you believe Apple Inc. iTunes is 10 years old?! It is hard to imagine a world without music at our fingertips. 2013: Ten years later, Apple Inc. launched iTunes Radio to compete with streaming services like Pandora and Spotify. 7. TMI Trend:
2003: Before releasing pop songs, Paris Hilton's sex tape, "One Night In Paris," hit the proverbial shelf. The singer's namesake album would come out three years later.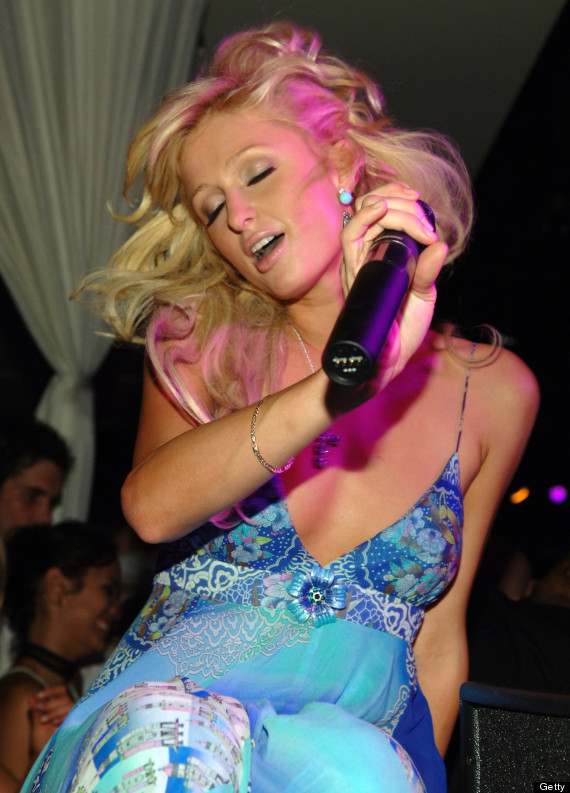 2013: Want to be relevant nowadays? Then it is all about over-sharing (especially skin) on social media.The poster child of this? Ke$ha.

8. Reality TV Show Featuring a Music Couple
2003: MTV aired "Newlyweds: Nick & Jessica" and we were forever scarred by the question, "Is this chicken I have, or is this fish?"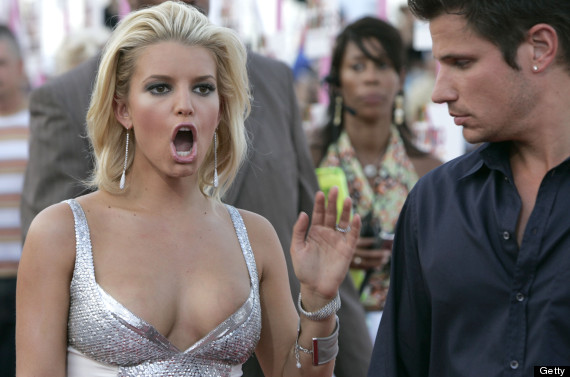 2013: "Married to Jonas" on E! painted a happy picture of older brother Kevin and his pregnant wife, Danielle, despite drug use rumors plaguing the pop group.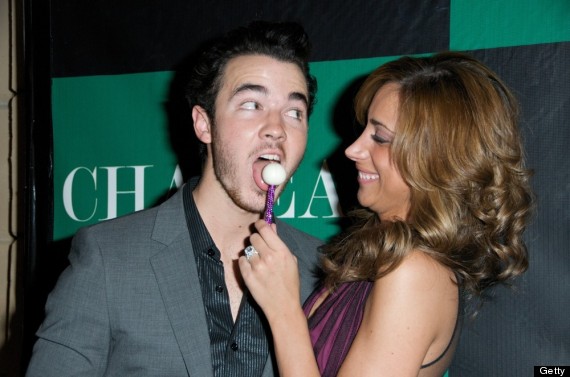 9. Solo Career Game Changer
2003: Beyonce was a mere 21 years old and a member of Destiny's Child when she branched off to begin her solo career. "Dangerously In Love" was her first step toward world domination.

2013: Bey is still killing it, most recently with her "Mrs. Carter Show World Tour."

10. Dance Craze
2003: Outkast's Andre 3000 and Big Boi create a sensation thanks to "Hey Ya!" -- shaking it like a Polaroid picture.

2013: Who else is sick of twerking? No one needs to see this anymore.

What a difference a decade makes!