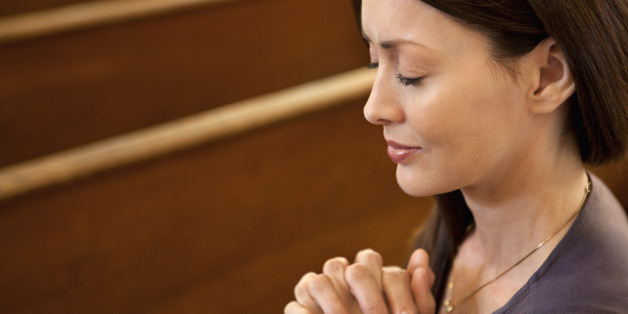 Tenacious women Jocelyn Khouriey and Marcella Sonnino held their audience spellbound as they shared their life stories and faith journeys as part of a greater conversation about the power of women in the Catholic Church. The two of them are featured in a new book in Italian, "Tenacious Women" by Alessandra Buzzetti and Cristiania Caricato which profiles "12 very different modern women throughout the world who have chosen to live their lives as a daily testimony to their faith," according to Catholic News Agency.
Jocelyne Khouriey had a life changing experience when she faced death as a member of the Lebanese resistance during the 1970s civil war. As soldiers approached, she said, "All of a sudden, I felt a presence. I had never felt it before. And in that moment I prayed my first prayer – my first real, sincere, prayer. I prayed to the Madonna because we were accustomed to doing that in my home." A year after that life-changing experience, she decided to privately consecrate herself so she could work with the army in the area of spiritual care for combatants. After her resignation from the army she founded a Catholic women's movement, "The Lebanese Women of May 31," and worked with the John Paul II Center for social services.
Marcella Sonnino has been a mother for 31 years in a family house of the John XIII Community, which houses marginalized and often disabled youth. She spoke of the importance of community and the value of the people that she takes care of. They "have made me understand how much life is worth living," she said. She passionately spoke about the necessity of embracing "those who don't walk, those who don't see, those who don't understand…to be always with others. This is our philosophy of life."
Cardinal Rino Fischella, president of the Pontifical Council for Promoting the New Evangelization, which sponsored the event with publisher Pauline Books, said he was thankful for his book as well as the discussion it sparked.
"Before there are 'roles,' there is mission," he explained. "The work that women do is the great work of evangelization," he said.
BEFORE YOU GO
PHOTO GALLERY
Christian Women You Should Know