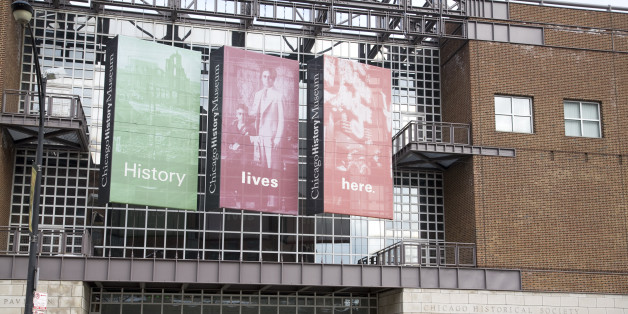 In a new project hailed as "the first of its kind," The Chicago History Museum is tapping the public to determine its next exhibit.
As CHM President Gary Johnson tells Crain's Chicago Business, museums need to harness the instant-response nature of the web to get straight to what patrons want to see.
"Chicago is our community and we thought we'd go straight to Chicago to say 'give us a new assignment.'" Johnson added "We live in an era of crowdsourcing. I don't think museums are taking full advantage of that. We've got plenty of ideas, but you spend a fortune hiring people to help you figure out what people want. We live in a world where we can find out directly what they want."
The project, dubbed "The Chicago History Bowl," is a March Madness-style system that the museum says will comprise four stages.
In the first round, the CHM is asking for any and all ideas -- provided they're relevant to Chicago and a "family friendly" museum). In the second round, the museum staff will tally the votes and narrow the list to the top 16 ideas. The public will vote in single-elimination brackets whittling the contenders down to the top eight, and then the final four before an ultimate winner is chosen.
Dewey Blanton of The American Alliance of Museums told Crain's the CHM's project could provide a blueprint for other museums who want to crowdsource exhibits. "It may prove to be effective and a good way to build public engagement," Blanton said.
History buffs chock-full of ideas can make their suggestions via Facebook or they can be emailed to historybowl@chicagohistory.org (or snail mail, too).
ABC Chicago said the CHM is the first museum in America to tap the power of online crowdsourcing for such an endeavor.
BEFORE YOU GO
PHOTO GALLERY
CHM Celebrates The Ebony Fashion Fair