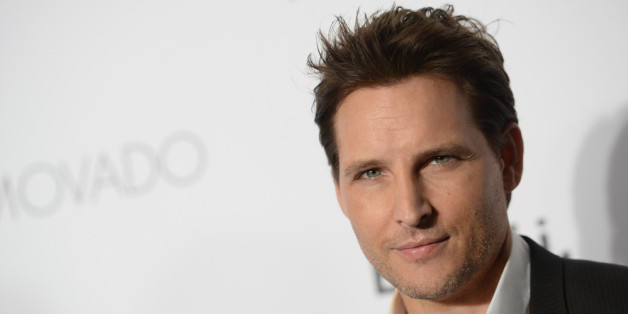 These days, our knowledge of celebrities too often originates with paparazzi images and snarky quotes by anonymous "insiders." After a while, it's easy to forget that stars are real people. That's why HuffPost Celebrity decided to launch its all-new #nofilter quick-fire question-and-answer series. Because how well do you know someone until they've shared their guiltiest pleasures?
Peter Facinelli has been gracing the big (and small) screen for years, capturing the attention of many in 1998's beloved film "Can't Hardly Wait." But his role as Dr. Carlisle Cullen in the "Twilight" movies catapulted him into an unchartered territory of success and he's been prominently in the spotlight ever since.
HuffPost Celebrity met up with the handsome actor and father-of-three -- Facinelli has three daughters, Luca, Lola and Fiona, with ex-wife Jennie Garth -- at GQ's Gentleman's Ball at IAC HQ in NYC on Oct. 23, where he was honored for his work with Recycle Across America.
When's the last time you cried?
Hmm … I seriously don't remember!
What's your guiltiest pleasure?
Lately it's "Breaking Bad." I've been watching a lot of "Breaking Bad." I'm late to the game on that and since I've started it's been very addicting. I watched four seasons in like two weeks.
If you could commit a crime and get away with it, what would it be?
Jaywalking.
What happens in your recurring dream?
I don't remember my dreams … No, I never have.
Is it okay to recline your seat on an airplane?
I'd like to think so. I mean, that's what they're made to do, you know? I did have one guy complain that my seat was reclined, but I feel like if he reclined his seat than everybody would be good!
What or who is overrated right now?
I don't know what's overrated.
Well, are you a twerker?
No, I've never twerked. [Laughs]
Describe one time you thought "This is harder than it looks."
I don't know, I'm completely drawing blanks. You're stumping me and I feel like I'm losing this game show!
What are you most afraid of?
I always get nervous for my children and that they're going to be OK. When you have children, there's a lot of responsibility there, so I always get a little fearful about how they're going to grow up.
BEFORE YOU GO
PHOTO GALLERY
They said WHAT? #nofilter