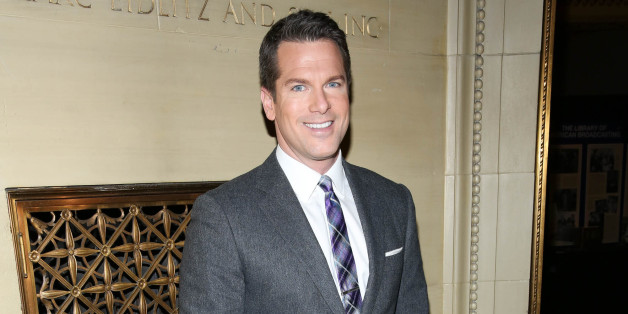 Thomas Roberts wants everyone to know he's done his homework.
The decision by the openly gay MSNBC anchor to go to Russia in November to co-host the Miss Universe pageant has been the target of recent criticism by those who believe Roberts' trip will only fuel Russia's anti-gay legislation passed under president Vladimir Putin.
But in an interview with the Advocate on Wednesday, Roberts defended himself, saying he did research and "critical thinking" before accepting the final offer.
"I didn't make this decision without doing my homework," he said. "I continue to have great drive about the purpose of why I'm going there, and why somebody like me can do a lot more than just host, cohost, Miss Universe. So I'm aligned with a cable network, a television network, and if people don't think that I'm going to do reporting from there, they're crazy.
Roberts said that he consulted with the Human Rights Campaign, GLAAD and many LGBT activists, including those in Russia. He admitted that he was very "dismayed" by the criticism he received after announcing that he would go. (He was also criticized for working alongside Donald Trump, who has himself outwardly opposed marriage equality.)
For those who think his intentions are flawed, Roberts said, "that's just silly," adding, "I wish they would have a little more faith in me," Roberts said.
BEFORE YOU GO
PHOTO GALLERY
Stars Sound Off On Russia's Anti-Gay Law